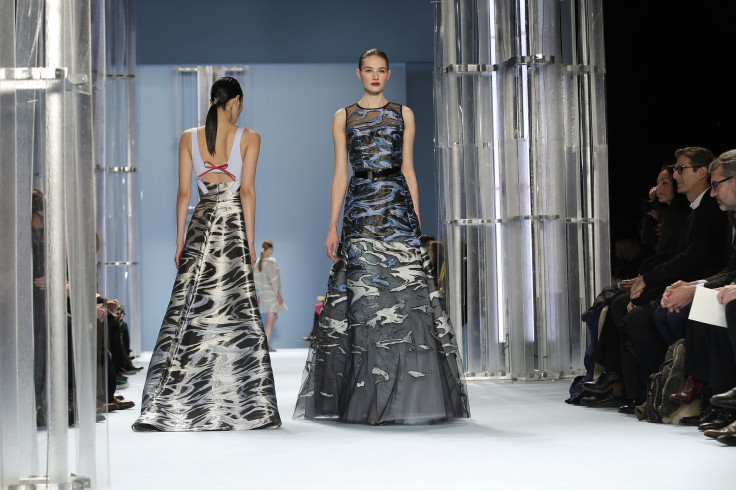 As expected, the very beloved queen of elegance, Carolina Herrera, stunned with her latest collection at the Mercedes Benz New York Fashion Week on Monday, February 16. Herrera presented a diverse collection, which started off with nature-inspired prints in muted gray tones and blue, integrating more linear prints and textures. We sensed an oversized trend in most dresses and coats, with models wearing flat shoes and boots. The collection then transitioned to brighter colors and edgier materials like leather and patent leather in bright red; going from organic prints to more linear prints, all following the shifty, oversized look.
The show began with short to mid-length dresses, coats and two-piece ensembles only to then transition to Herrera's iconic and elegant gowns, as if the show was going from day to night. Gowns went from light colors and materials, like silk and satin in pale blue and whites, to darker tones of blue in ocean-inspired prints. The collections predominant colors were blue, gray, white and black, with certain highlight pieces in red; structured and oversized coats, shift dresses, and heavily embroidered gowns in a mix of structured and soft materials.
© 2023 Latin Times. All rights reserved. Do not reproduce without permission.