A New York mother has been sentenced to four to 15 years in prison for reportedly abandoning her newborn baby girl in freezing cold conditions in a vacant lot with the child's umbilical cord still attached in 2019.
The mother, Nicole H. Layman, now 23-years-old, of Port Jervis, New York, has been slapped with a four- to 15-year sentence after she allegedly left her newborn child, identified as Sophia Grace Hadden, to die in a vacant lot adjacent to Hornbeck Avenue, unclothed in freezing cold conditions on Nov. 12, 2019, Law & Crime reported.
On Nov. 12, 2019, at around 10:27 p.m., the baby was found shivering and with her umbilical cord still attached in a vacant lot at 39 Orange Street near the Hornbeck Avenue intersection. The newborn was reportedly lying on the ground inside the vacant lot and it appeared to have been born recently.
Following an investigation by Port Jervis police, assisted by state police, the Orange County Medical Examiner's office, and the District Attorney's office, Layman was discovered to be the infant's mother and was arrested in February of 2020 in connection with the child's death.
The investigation included an autopsy on Sophia and a laboratory analysis of tissue samples obtained during the autopsy to identify the deceased child's mother. The investigation also included the execution of a search warrant at Layman's home.
Following her arrest, Layman pleaded guilty to second-degree manslaughter on Dec. 10, 2021, more than two years after the baby girl was found dead. Second-degree murder convictions in New York normally can carry a sentence of 15 years to life, Hudson Valley Post reported.
When she pleaded guilty, Layman admitted that she had just given birth to Sophia at that time and that she left the newborn baby, naked in the vacant lot to die, exposed to extreme conditions without notifying anyone.
At the sentencing hearing on Monday, March 28, District Attorney David M. Hoovler asked for a five to 15 years sentence on the count to which Layman pleaded guilty. However, the judge cut one year off the bottom figure.
New York's Abandoned Infant Protection Act allows mothers to leave an unwanted child in a "suitable location" such as a manned police station, a manned fire department, or a hospital within 30 days of giving birth to the child.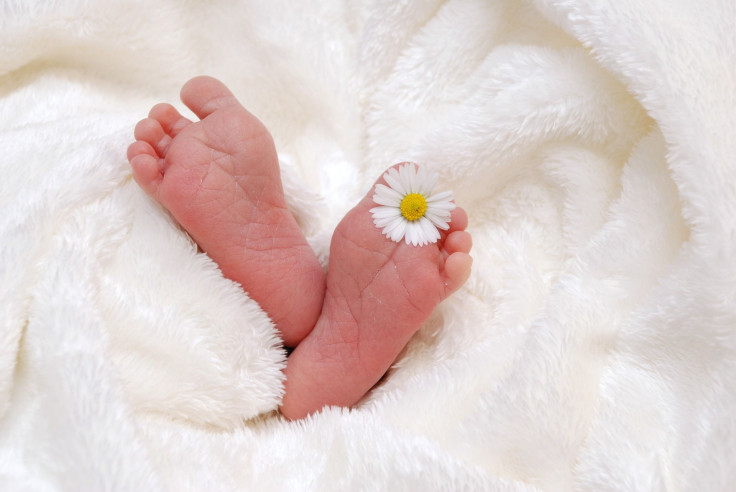 © 2023 Latin Times. All rights reserved. Do not reproduce without permission.