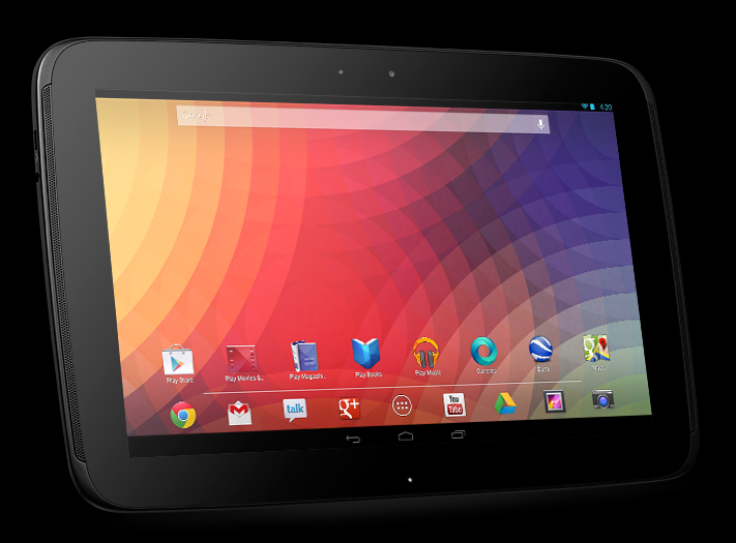 The Nexus 11 release date has been rumored to be during quarter 3 or 4 of 2013, furthermore Samsung's new Google Nexus Tablet will debut with a total of 4 other tablets.
The same manufacturer who produced the Nexus 10, Samsung will produce the Nexus 11. News Tribe reports new specs and features regarding the next-gen tablet. They state the Nexus 11 may feature, "11-inch crystal clear video and Super PLUS display panel with the resolution of 2560 x 1600." As for the processing power of, user can expect the Nexus 11 to have a 1.8 GHz quad-core Tegra 4 and 72-core NVIDIA GeForce.
CNET reports that the Nexus 11 will feature similar specs, "The so-called Nexus 11 will reportedly feature an 11-inch Super PLS TFT display, an 8-megapixel rear camera, a 2-megapixel front-facing camera, and microSD expansion." The next-gen tablet will rumored to be the first tablet to feature Samsung's octa-core processor. It is unclear at this point which version of Android will be included.
The featured processor is rumored to be Android 4.3 Jell Bean, although depending on the Nexus 11 release date the OS could change. Android 4.3 Jelly bean is expected to come out in July while Android 5.0 Key Lime Pie id expected in October. And with the Nexus 11 rumored to be released in the third quarter of 2013, the tablet may be the first device to run Android 5.0 Key Lime Pie.
And while the price of the Nexus 11 is still unknown, it's tablet predecessors are normally reasonably priced compared to competitors. Furthermore, the Nexus 11 will be a significant upgrade from the Nexus 10.
© 2023 Latin Times. All rights reserved. Do not reproduce without permission.