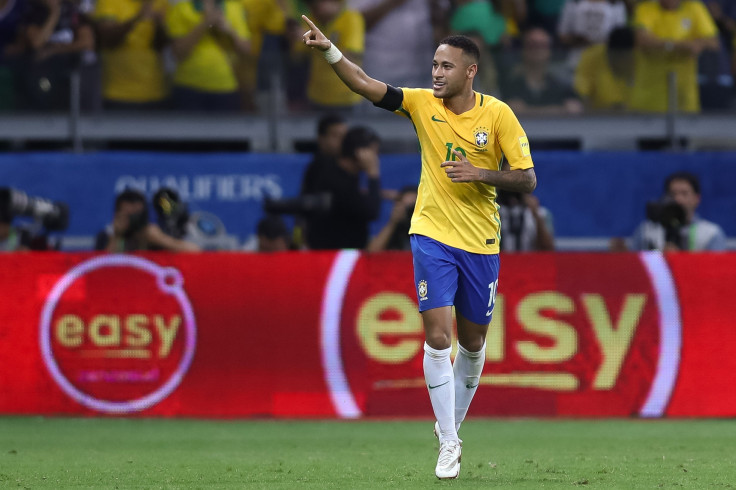 Neymar has remained silent even though Brazil is getting ready to play its opening match against Serbia in the 2022 FIFA World Cup in Qatar.
Brazil is getting ready to play its opening match against Serbia in the 2022 FIFA World Cup in Qatar on Thursday, Nov. 24. However, Neymar hasn't spoken a word publicly since arriving at the World Cup, ABC News reported.
During their flight to Qatar to attend the World Cup, Neymar reportedly posted a photo on his social media account with a sixth star photoshopped onto his shorts around Brazil's logo. This is believed to be a reference to a record-extending sixth World Cup title for the South American team.
"This is our dream," Brazil forward Richarlison said. "Neymar posted that photo because it's his dream, too. He wants to win that and we know how willing he is to win that. He can do whatever he wants. It's his dream. If Neymar is happy here, we will be happy. That's the most important thing."
Brazil was beaten by Belgium in the quarterfinals of the 2018 World Cup.
Neymar is currently back in good form after a series of injuries. He has 75 career goals for Brazil and needs just two more to match Pelé's record. Fans are hoping to see Neymar accomplish the record before a global audience at the World Cup, Associated Press News reported.
"We need to take advantage of this best Neymar mode," Brazil captain Thiago Silva said.
Brazil coach Tite is believed to be getting all of his players available for the opening match. The only doubt is regarding whether coach Tite will use midfielder Lucas Paquetá or a more attack-minded team with Vinícius Júnior up front alongside Neymar.
Meanwhile, Serbia is aiming to advance from the group stage for the first time in its fourth World Cup appearance as an independent nation. Many of the players in Serbia's World Cup team were on the team that beat Brazil to lift the under-20 World Cup trophy in 2015. They were also on the team that won over France in the final of the under-19 European Championship final two years earlier.
However, players such as Aleksandar Mitrović, Sergej Milinković-Savić, Nemanja Maksimović, and Andrija Živković, who were on those youth teams, have failed to reproduce the same success at the senior level for Serbia.
Fours years before, Brazil beat Serbia 2-0 in the final group match at the 2018 World Cup.
"The players are more mature now," Serbia coach Dragan Stojković said. "They've played the World Cup before."
Serbia reportedly went unbeaten in qualifying for this tournament. They also recently won promotion from the second tier of the Nations League.
© 2023 Latin Times. All rights reserved. Do not reproduce without permission.