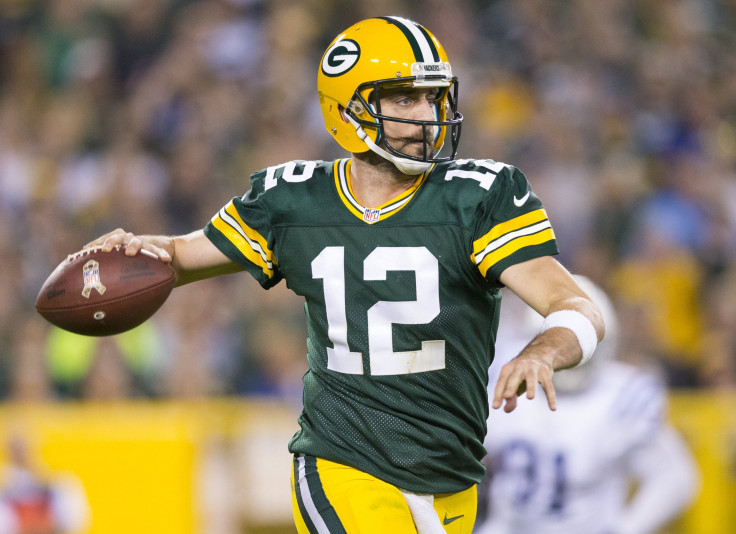 Time is running out for the 13-time NFL Champions.
The Green Bay Packers scored a huge victory over the Philadelphia Eagles on Monday Night Football, but at 5-6, they still have a long way to go if they want to make the postseason for an eighth consecutive season. They're going to need some luck as well.
Impossible? Not quite. Mike McCarthy's squad is barely alive in the competitive NFC.
At 5-6 the Packers are currently in 10th place in the NFC playoff picture. As we all know only the top six teams make the postseason from each conference so the Packers must overtake other wild card teams or win the NFC North. It's extremely unlikely that the Packers will get a wild card berth because they would have to pass the Washington Redskins, New York Giants, Tampa Bay Buccaneers, Minnesota Vikings and New Orleans Saints. The Saints are also 5-6, but they have the tie-breaker over the Packers based on a superior conference record.
If the Packers are going to make the playoffs, odds are it will come from winning the NFC North.
Luckily for the Packers, the Vikings are in total meltdown mode having lost five of the last six games and the 2-9 Chicago Bears are pretty much an afterthought. The question now is: Can the Packers overtake the Lions and somehow win the NFC North?
Aaron Rodgers and the Packers already defeated the Lions once this season, back in Week 3, 34-27. That's monumental because if the Packers sweep the Lions, they will in fact get the tie-breaker over them. Easier said than done as we know. The next two games for the Packers will be against teams with winning records, the Houston Texans and Seattle Seahawks. The Lions, on the other hand, have a very difficult ending to their schedule. The final three games to the Lions season include the Dallas Cowboys, New York Giants and a Week 17 matchup against the Packers.
Yes, you read that correct. The NFC North could all come down to the final week when the Packers and Lions collide at Ford Field. If the Packers wide receivers can hold on to the ball and the defense can at least play containment football, they may just have a shot at stealing this division. But, again, they will need some luck as the Lions will need to lose in the meantime as well.
© 2023 Latin Times. All rights reserved. Do not reproduce without permission.