The Tampa Bay Buccaneers already have a stocked receiving core but adding one more may not hurt.
Tom Brady will have more options on the receiving end following reports that Julio Jones has agreed to a one-year deal with the Bucs according to Adam Schefter of ESPN. The terms of the deal were, however, not disclosed.
Tampa Bay will be the second team that the seven-time Pro Bowl receiver will join since leaving the Atlanta Falcons. Last NFL season, the 33-year-old played for the Tennessee Titans.
With his coming, Jones will have the chance to possibly win his first Super Bowl championship.
The entry of Jones to the Buccaneer's den gives coach Todd Bowles plenty of receiving options. Already in the fold are players like Mike Evans, Chris Godwin, Russell Gage and Breshad Perriman, NBC Sports reported.
But of those names, Godwin did not go on the active list, unable to perform since he is still recovering from an ACL tear. As of this writing, there remains no clarity on when he can return to the Buccaneer's roster, Rick Stroud of the Tampa Bay Times reported.
Last season with the Titans, Jones appeared in 10 games. He totaled 31 catches for 434 yards and a touchdown.
The numbers were a career-low for the two-time NFL receiving yards leader in all three categories.
Jones could very well make up for that and win his first Super Bowl plum. However, this also depends on whether he can keep himself healthy. He has so far played 19 games and missed 14 with injuries the past two seasons.
Regardless, there is no doubt that the addition of Jones adds more toughness on the Buc's end.
Aside from the recent move, Tampa Bay is looking at options to fill the void left by Rob Gronkowski. This is unless the four-time Super Bowl champion opts to stay retired.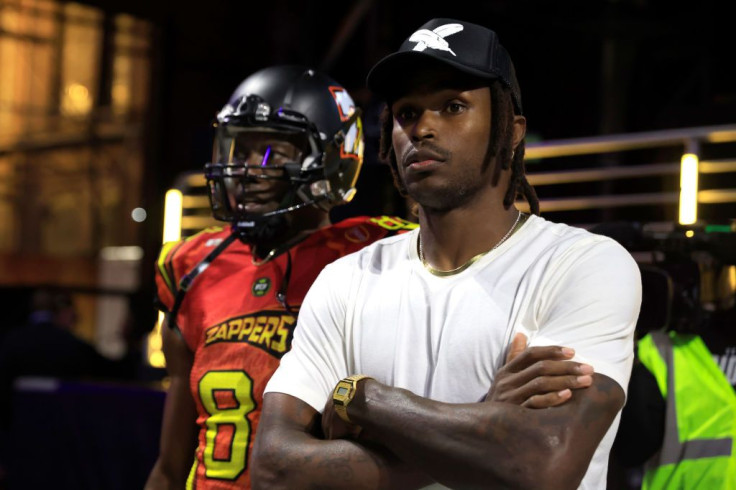 © 2023 Latin Times. All rights reserved. Do not reproduce without permission.