NFL quarterbacks are going down one by one, bad news for teams who have goals set. But on the other hand, some free-agent quarterbacks welcome this development since it gives them a ray of hope of possibly making it back to the league.
For any player, shaking off the routine of waking up and buckling down to training is not easy. It appears this is the case for Colin Kaepernick who has not completely given up on his dream of returning to the NFL.
The 33-year-old has not played an NFL game since 2016. His last piece of action was a loss to the Seattle Seahawks on Jan. 1, 2017, when he was still with the San Francisco 49ers.
Despite being passed up, Kaepernick admits that his NFL return dream lives on when he spoke to Ebony.
"I am still up at 5 a.m. training five, six days a week," Kaepernick said, "making sure I'm prepared to take a team to a Super Bowl again."
The past years saw a need for quarterbacks but Kaepernick came nowhere near of a potential return. He believes that he has been blackballed, something tied to his kneeling protests.
However, his view is not shared by NFL Insider Matt Maiocco. He shared his thoughts on Kaepernick when he appeared on the Sports For All PH podcast.
"I don't know if he was blackballed. But it's pretty clear that a lot of football teams that could have used him at the very least as a backup decided they didn't want him," Maiocco said in the podcast hosted by Filipino journalists Vincent Juico and this writer.
Maiocco added that like any other NFL player, Kaepernick's career appears to be on the downside.
"Let's face it. Colin Kaepernick is now at a point in his life where his football career would be on the downside. He is 33 years old and it's really difficult to make any kind of change like that. It would be difficult for him to even get back into the game as a quarterback," Maiocco explained.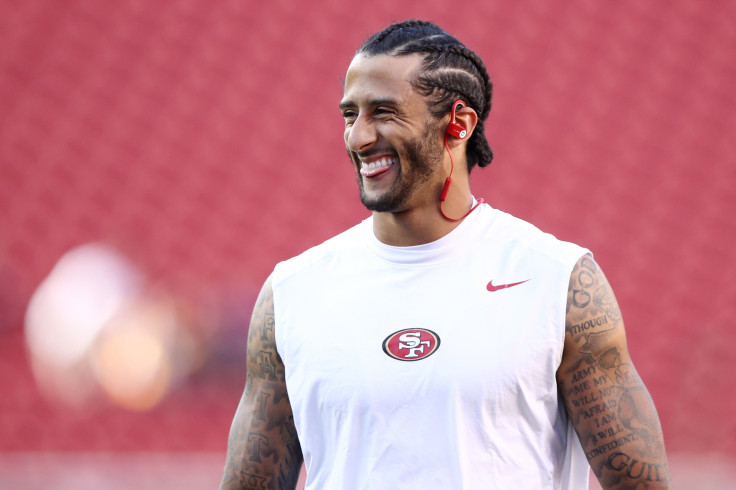 © 2023 Latin Times. All rights reserved. Do not reproduce without permission.