WWE superstar and actor Dwayne Johnson revealed that his celebrated feud with "Fast & Furious" actor Vin Diesel is over.
The 49-year-old touched on the sensitive topic when he spoke with Vanity Fair. And as it turns out, he and Diesel had already sorted out the friction although it was not a smooth discussion.
The Rock and Diesel are undoubtedly two of the big names from the "Fast & Furious" franchise. However, a single word or phrase can change everything. In this case, it was an Instagram post that sparked something tense between them.
To settle the score, Johnson and Diesel decided to put an end to the bickering. And while the WWE star did not get into detail, one can just imagine the tense moments that may have happened then.
"I wouldn't call it a peaceful meeting. I would call it a meeting of clarity. He and I had a good chat in my trailer, and it was out of that chat that it really became just crystal clear that we are two separate ends of the spectrum. And agreed to leave it there," Johnson said.
The Rock also thanked Diesel for making him a part of the "Fast & Furious" franchise. There is no doubt that Johnson had established a part of the franchise but it appears that is it.
After "Hobbs & Shaw," it was mentioned by producer Hiram Garcia that the actor-wrestler won't be in the final installments of the "Fast & Furious."
"After filming Fast 8 DJ made the clear decision to close the Fast & Furious chapter for all the evident reasons. He wished them all well and shifted our focus on to other storytelling avenues. So while he will not be in F10 or F11, that won't in any way interfere with our Hobbs plans," Garcia explained in a report from the Collider.
Instead, there will be a "Hobbs & Shaw 2" to look forward to. In a way, The Rock is still with the "Fast & Furious" franchise although not the main one.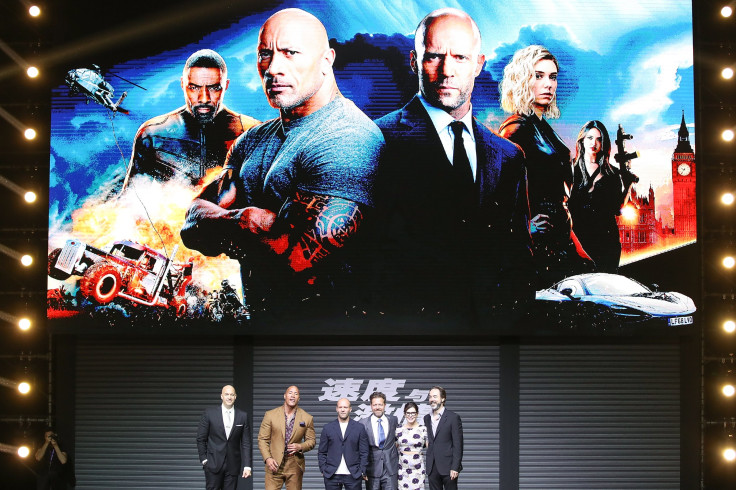 © 2023 Latin Times. All rights reserved. Do not reproduce without permission.