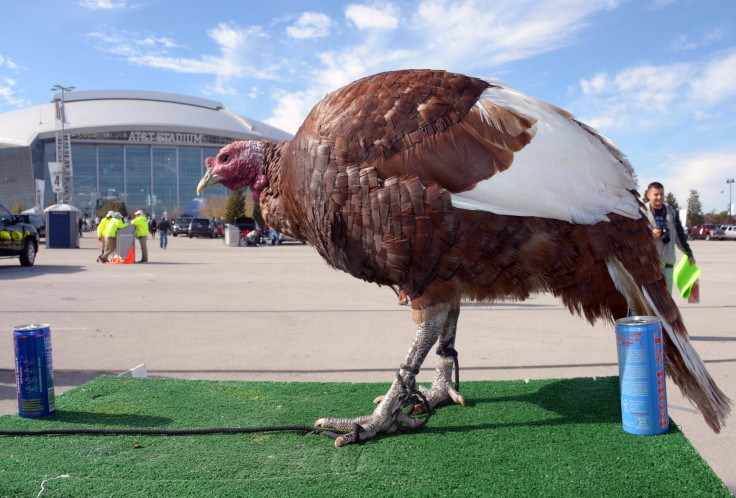 Christmas comes early this year when the NFL brings us three tremendous division games on Thanksgiving Day. As you sit across the table from many familiar family faces tomorrow, the NFC will be facing familiar faces as well in their division rivals and foes.
Thanksgiving day starts off in the morning with the Bears and Lions, the afternoon game features the traditional Eagles and Cowboys in Arlington, and the night concludes with a rematch of last year's NFC Championship game between the Seahawks and 49ers. All three games should be close and action packed, so fill your plate with football and gather your family around the television set, because these matchups you won't want to miss.
Game One: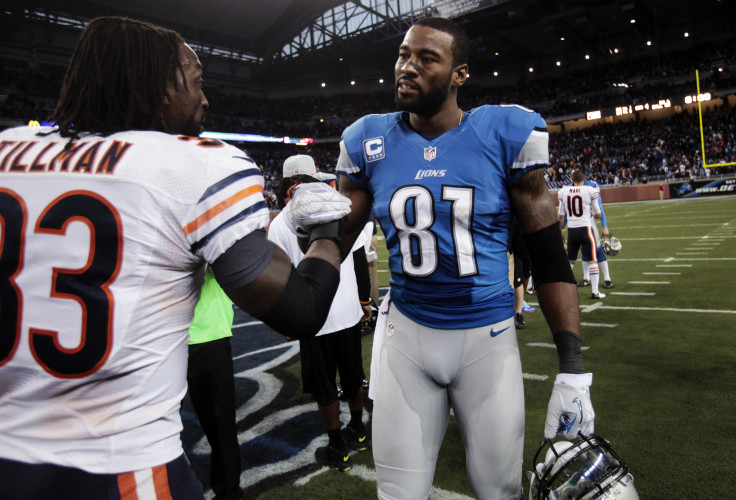 Chicago Bears Vs. Detroit Lions (12:30PM EST, CBS)
This traditional Thanksgiving Day matchup features two teams that started the season in completely opposite directions, but as of late, are each headed in the reverse direction of where they started. The Lions come in after two consecutive losses and are now 7-4 on the season. They haven't scored a touchdown in two games and could use a little home cooking to get back on track.
The Bears have been in panic mode for weeks and are coming off of two consecutive home victories. They have been blown out on the road against teams with a winning record this year and will need to change that in order to get a win in Detroit on Thursday.
These two teams are very familiar with each other so the game should remain close. Detroit has a great run defense, which should keep Matt Forte in check. We think Jay Cutler can throw on the Lions secondary and should have a good game. The Bears defensive is injury laden and their secondary is struggling. Matthew Stafford and Calvin "Megatron" Johnson should transform this anemic offense into the juggernaut they once were. The Lions should win a close one and the Bears chances of making the playoffs will finally be vanquished.
My Prediction: 31-24 Lions
Betting Odds Courtesy of Bovada:
Chicago Bears: +7 / (+255) Moneyline
Detroit Lions: -7 / (-310) Moneyline
Over/Under: 47
Game Two: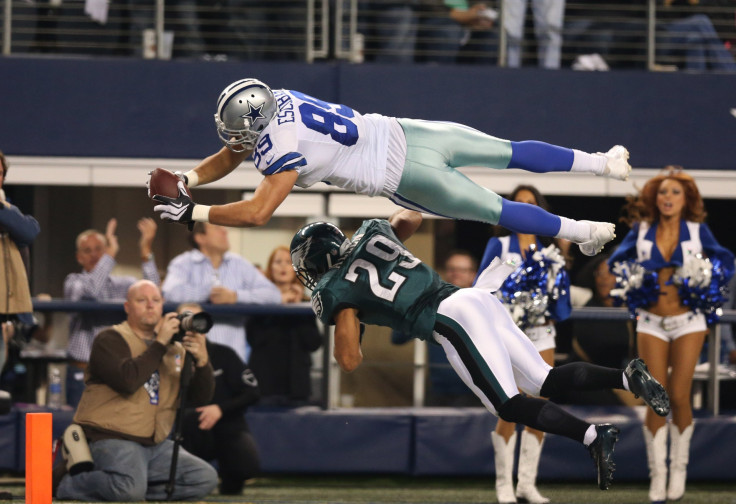 Philadelphia Eagles Vs. Dallas Cowboys (4:30PM EST, FOX)
The NFC East collides in Cowboys stadium for Dallas' annual Thanksgiving Day game. Both teams are 8-3 and tied for first place in the NFC East. This is the first of two games between the two teams over the next two weeks and each game should be tight knit and hard fought. The Cowboys came from behind to beat the Giants on Sunday Night Football, and the Eagles are coming off of a walloping at home against the Titans.
The Cowboys two losses have come at home this season and the Eagles have won three of their last four in Arlington. Mark Sanchez and Tony Romo headline the battle of Hispanic quarterbacks; the position that we believe the game will be decided. Both teams have All-Pro running backs, but Romo has thrown fewer interceptions than Sanchez as of late and if the Cowboys defense can force Sanchez to commit turnovers, they should win the game.
Dallas needs this win more than the Eagles, especially after losing the division at home last season. Revenge is on their mind and it seems the Cowboys are firing on all cylinders right now. If the defense can control the Eagles high-octane offense, than the Cowboys should be able to squeak out another fantastic football game. Tony Romo will deliver another late TD to win the "Galloping Gobbler Award" for the second time.
My Prediction: 31-28 Cowboys
Betting Odds Courtesy of Bovada:
Philadelphia Eagles: +3 / (+160) Moneyline
Dallas Cowboys: -3 / (-180) Moneyline
Over/Under: 56
Game Three: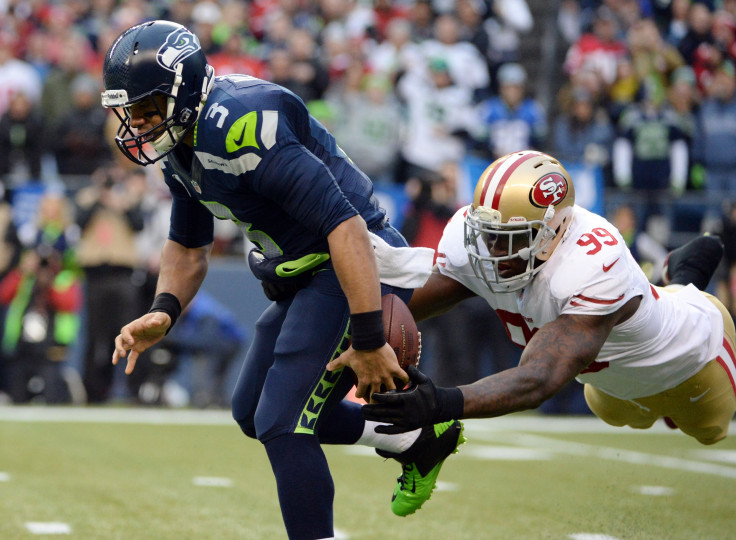 Seattle Seahawks Vs. San Francisco 49ers (8:30PM EST, NBC)
The drama will reach maximum alert by the time the 49ers and Seahawks kickoff. By this time, you should have finished your Thanksgiving dinner and will just be sitting down around the table for dessert. The NFC Championship rematch from January of this year should provide you with enough post dinner enjoyment, as these two NFC west rivals hate each other.
The similar styles between the two teams are evident: both have mobile quarterbacks who like to run, both have power running games and both hang their hats with their defense. Both teams have regained the form that have won the past four consecutive NFC West division titles and are coming into Santa Clara hot.
This match will all come down to which team shows up. Both teams have had their struggles on offense, and it will be that side of the ball that will need to score enough points to win the game. This game is literally a coin toss, but we think the 49ers get the edge at home with a last minute field goal from Phil Dawson.
My Prediction: 20-17 49ers
Betting Odds Courtesy of Bovada:
Seattle Seahawks: +1
San Francisco 49ers: -1
Over/Under: 40
© 2023 Latin Times. All rights reserved. Do not reproduce without permission.