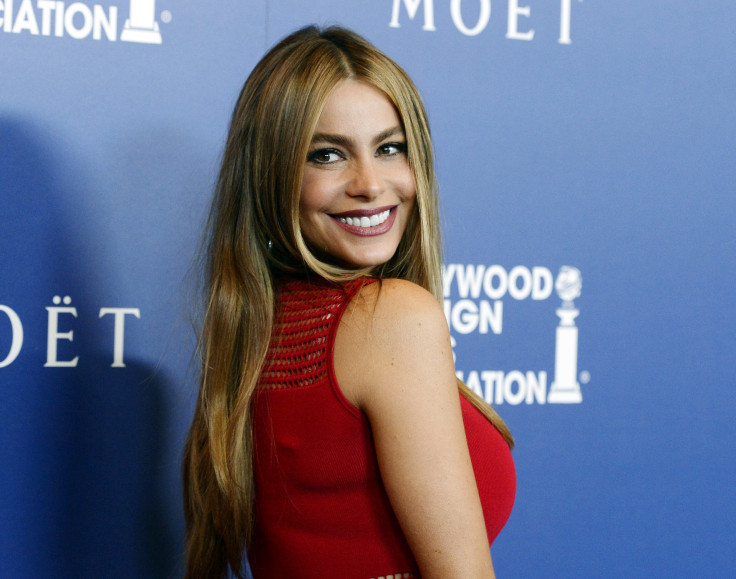 Last Sunday the New York Post approached Nick Loeb, Sofía Vergara's ex-fiancé at the Custo Barcelona show, part of NYFW. They asked about his ex's new relationship with Joe Manganiello, to which Loeb replied that he would date him too if he were a woman. No surprise there, as we all can agree that Manganiello is one hot man. However, he wasn't so gracious towards Sofía when he was asked about his type of woman. Loeb said, "I'm sort of a conservative, so I like a girl to dress a little classier."
So apparently, he didn't agree at all with Sofía's dress choices, which most of the time included sexy outfits, a lot of cleavage and tight dresses, showcasing Vergara's enviable curves. "No," he said. "I've always sort of liked the more classic, elegant look on a woman." Ouch! However, don't be thinking that Sofía cares too much about that. In a recent interview with La W Radio, the Colombian bombshell was approached about the subject and she took it very gracefully.
"He wouldn't have said that I looked ugly to my face. On the contrary, he would always say I looked divine, he never told me to cover myself or to lower my skirt," the Modern Family said. Then, a bit ironically, she added, "How did he manage to be with me for four and a half years considering how super discrete I am?"
In a happier subject, Sofía also talked about Joe Manganiello. "He's so hot. I didn't know I could get someone like him at 42. He's fantastic, very funny, which is important for me in order to enjoy myself." As long as Sofía's happy, we're happy!
© 2023 Latin Times. All rights reserved. Do not reproduce without permission.