"Queen of Rap" Nicki Minaj has returned to the spotlight and faces public scrutiny after being accused of harassing husband Kenneth "Zoo" Petty's attempted rape victim, ultimately offering to pay her $500,000 for her silence in the 1994 ordeal.
Zoo was convicted of first-degree attempted rape after he sexually assaulted Jennifer Hough, now 43, at knifepoint when she was 16 in 1994, according to the BBC. Petty served a four-and-a-half years prison term for the offense.
Last year, he was nabbed by police for failure to register as a sex offender after moving to California from New York, to which Petty entered a not guilty plea.
Hough is now suing Minaj, 38, and Petty, 48, for harassment, witness intimidation, and intentional infliction of emotional distress, among other charges, according to a bombshell lawsuit lodged on Friday by Hodge's legal camp at the U.S. District Court for the Eastern District of New York.
The lawsuit further claims that associates of the couple, including a guy named Barry, pressured Hough and her family to retract the allegations, arranging for her to have a phone call with the rapper in March following Petty's arrest for failing to register as a sex offender.
Minaj proceeded to reportedly offer her $500,000 in cash on the couple's behalf to recant her accusations against Petty. Hough, however, reportedly told the rapper, "I need you to know woman to woman, that this happened."
"Plaintiff hung up, distraught that Defendant Minaj's instructed her associates to contact her brother, and her brother would even relay such a message," the lawsuit read.
The complaint would also note that in April 2020, Minaj ordered Hough's childhood friend, referred to as Black, to offer the victim legal advice on how to recant her story and then again offered her money for $20,000, according to People.
The friend would turn out to be working as a publicist for Minaj.
According to the lawsuit, Hough and her family "suffered an onslaught of harassing calls and unsolicited visits" within days of rejecting a series of offers laid down by the rapper's camp.
The woman said she was unable to work since May 2020 "due to severe depression, paranoia, constant moving, harassment and threats" from the celebrity couple and their associates. The lawsuit filed last week is seeking unspecified damages but notes the woman is living in hiding as she fears retaliation from the other party and the fans of the rapper.
Minaj, Petty, Hough, and the couple's associate, Barry, grew up in the same Queens neighborhood, the Daily Beast noted.
Despite Petty's criminal history, Minaj continues to defend her husband, arguing that she personally knows him best given the years they shared.
In previous reports, the rapper also contended that Hough and Petty were in a relationship at the time of the reported offense. However, Hough would hit back at the "Super Bass" singer's comments, saying she was never involved with Petty romantically.
Petty began dating the rap empress in late 2018 and announced a year later in October that they had tied the knot. They now share an 11-month-old son.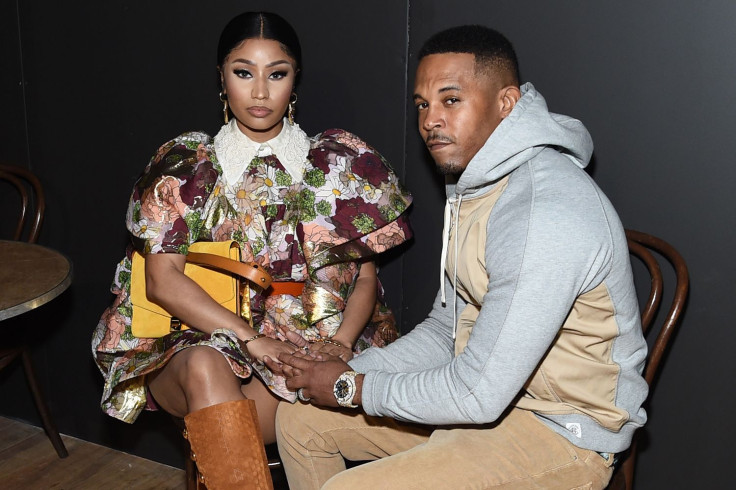 © 2023 Latin Times. All rights reserved. Do not reproduce without permission.