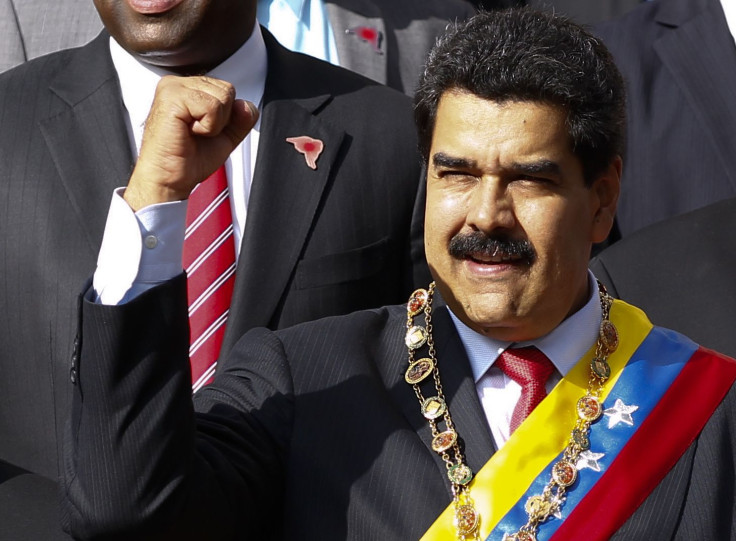 Nicolás Maduro had big shoes to fill when he was elected to the Venezuelan presidency in April. The president he was succeeding, Hugo Chávez, had passed away from cancer in early March, and in many of the traditional strongholds of support, Chávez was immediately being remembered as a kind of folk saint. But his gift for enchantment, Maduro found, was tough to replicate: even as the former bus driver and vice president to Chávez rode the wave of his boss's posthumous popularity, the opposition candidate Henrique Capriles set about eating away at Maduro's lead in the polls and nearly beat him after a campaign period only a month long. His knack for blunders first emerged in that period, but it's only gotten more pronounced. Check out our top 5.
1. Penises for Fish: During an August speech, Maduro wanted to emphasize, through Biblical recourse, his government's intended expansion of educators in the nation's schools. "We need to go in school by school, student by student, high school by high school, community by community, get in there, multiply ourselves, just like Christ multiplied the penises - ", he said before realizing his mistake. "- pardon me, the fishes and the loaves. Pardon the expression. Just like Christ multiplied the loaves and the fish."
2. The Little Birdie Who Spoke: In early April, a few weeks before the presidential election, Maduro tried to shore up his claim as the heir to the late Hugo Chávez by asserting that Chávez had visited him in the form of a "little birdie" and told him he would win the presidency. "I felt his spirit," Maduro said then. "I felt him there as though he were giving us a blessing, saying to us: 'Today the battle begins. Onwards to victory. You have our blessing.'"
3. The One that Doesn't Count: In September, tired of being needled by opponents in the media for his slips of the tongue, he laid a trap for them - or so he claimed, after a speech in which he said his government would give schoolchildren 35 million "books and pounds" ("libros y libras"). His opponents jumped on him for what they believed was his mispronouncing of "libros" the second time around. "The right wing is stupid," he gloated. "As they want to censure the historic fact that we are going to give 35 million books to the boys and girls of Venezuela... I left them a little trap, and some fell for it," he told supporters.
4. The Fall: At a bike ride around Caracas meant to honor youth members of his United Socialist Party, Maduro took a spill. He described it like this: "We were taking it pretty fast, I felt like it was too fast...and as I was talking with [Caracas mayor] Jorge [Rodríguez], I let go of the handlebars and we crashed, but as soon as we crashed, we got up dying of laughter. Let he who falls get up again and he who gets up again, keep on pushing."
5. The Nurse With the Telescope: In one live appearance in April on the government's TV channel, he instructed a nurse to give him a check-up with her "telescope" instead of her stethoscope. She got what he meant.
© 2023 Latin Times. All rights reserved. Do not reproduce without permission.