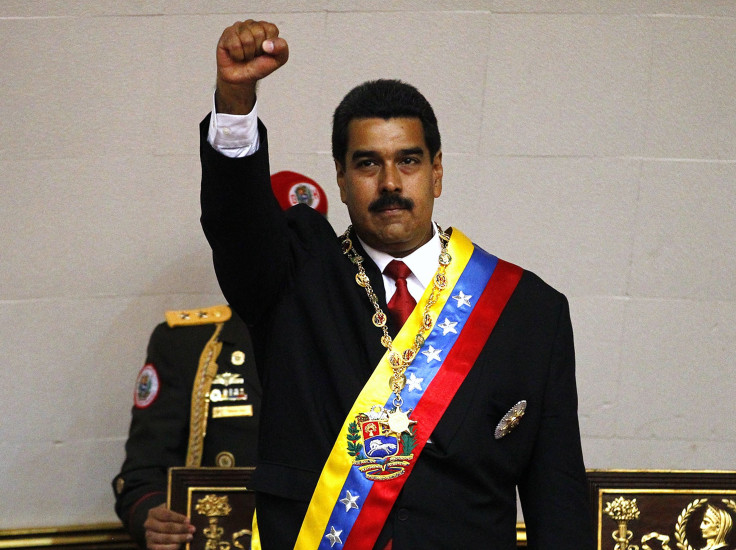 President Nicolas Maduro, who on Monday celebrated what would have been the 60th birthday of the late President Hugo Chavez (1999-2013), said a little bird told him that the former president is "happy and full of love." "Let me tell you that a little bird came to me, it approached me again and said (...) that the commander (Chavez) was happy and loving the loyalty of his people," said Maduro during a speech in Sabaneta, where the former President and revolutionary was born.
Nicolas Maduro has apparently been visited by Chavez in bird form before: in April 2013, during the campaign for the presidential election which he won, he revealed that Chavez had appeared to him as a bird," sparking a wave of criticism and teasing. The President attended various events where he alluded to Chavez. His day ended around midnight with a tribute attended by presidents and chancellors of various Latin American and Caribbean nations, who on Tuesday attemded the Mercosur summit.
The celebrations for the 60th anniversary of Chavez, who died March 5, 2013, began Sunday night with a public ceremony in which people Maduro symbolically Maduro sang "Happy Birthday" and blew out the candles on a cake. Among the events commemorating Chavez's birthday was a more satirical take from Trincheracreativa.com virtual magazine, known for its "anti-imperalista humor," which created a free application that allows you to write on a computer with the same handwriting as the ex-president, complete with elongated strokes and confused capitalization.
© 2023 Latin Times. All rights reserved. Do not reproduce without permission.