A team of Nigerian scientists has announced the discovery of coronavirus vaccine after having validated the prototype "several times."
A local media report officially announced the discovery of the COVID-19 vaccine by a group led by lead researcher Dr. Oladipo Kolawole.
Kolawole and Prof. Julius Oloke, the Head of the Coordinating Unit of the Research Group told reporters at Adeleke University in Nigeria's Eda that the vaccine has been validated several times and therefore, it will work and cannot be faked. Even though it has been designed to target the African population, Kolawole says that it will work for other races as well.
" The vaccine is real. We have validated it severally. It is targeted at Africans, but will also work for other races," said Oloke. "It will work. It cannot be faked. This is a result of the determination. It took a lot of scientific efforts.
According to the original report published, the Trinity Immunodeficient Laboratory and Helix Biogen Consult, Ogbomosho, funded the initial study on which the vaccine is based. The study was provided financial support of about 7.8 million Nigerian nairas, which is approximately equivalent to $20,000.
Kolawole revealed how his team collected samples from different parts of Africa and worked rigorously on the genome of the virus to select the best candidates for the coronavirus vaccine.
He did not reveal the name of the vaccine but said that the team has worked on the possible latent vaccine constructs. Due to the volume of research and analysis required as well as the time it takes to seek regulatory approvals, the vaccine is expected to be available to widespread use in about 18 months.
" We are glad that a vaccine that will provide a solution to a global problem like Coronavirus pandemic is coming from the garden," said Prof. Solomon Adebola, the Acting Vice-Chancellor at Adeleke University.
" It is our passion to be a solution provider to such a global pandemic, and we are ready to throw our weights behind the team and make the vaccine a reality."
At the moment, more than 10 COVID-19 vaccine candidates are being tested as a part of human trials around the world.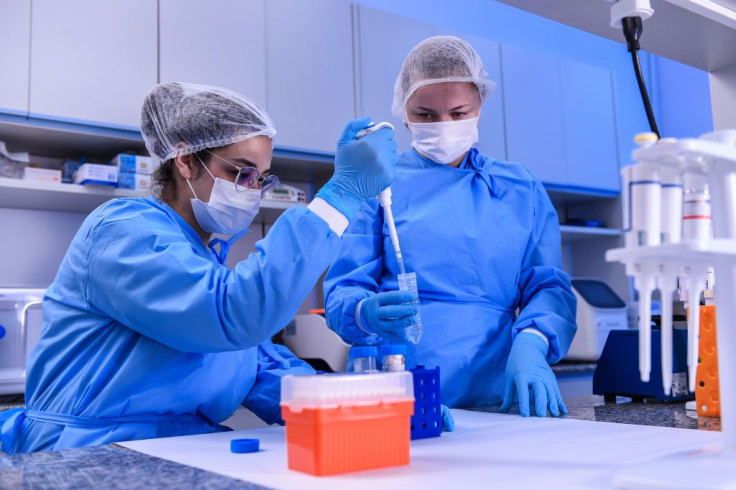 © 2023 Latin Times. All rights reserved. Do not reproduce without permission.