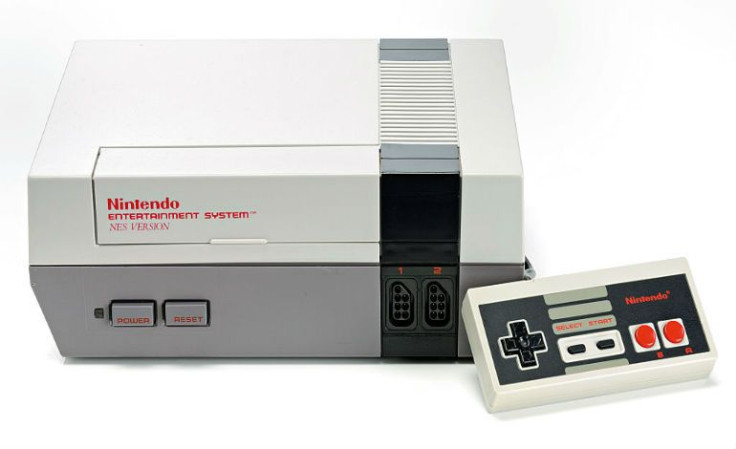 Nintendo takes us back in time to the 80's in a new teaser video for its upcoming Nintendo Entertainment System: NES Classic Edition mini gaming console release. The all new compact version of the 1985 game console is bundled with 30 8-bit pre-loaded iconic games including favorites like Donkey Kong, Final Fantasy, Mario Bros, Ninja Gaiden, Pac-Man, and of course the wildly popular Super Mario Bros trilogy. Perfectly timed to launch in U.S. stores on November 11 for early holiday shoppers, the pint-sized Nintendo Entertainment System will sport a price tag of $60. Some nosalgic gamers are already asking about pre-order information for the NES Classic Edition mini console, suggesting that it's bound to fly off the shelves this holiday season. "This perfectly sized stocking stuffer could produce the same level of excitement that people felt over 30 years ago when they received the original NES as kids," Nintendo of America's sales and marketing senior vice president, Doug Bowser said in a press release.
Leveraging old school and modern technology, the NES Mini lets users experience nostalgia with their favorite classic games like never before. Fresh out of the box, the NES Classic Edition is ready-to-play and includes an HDMI cable and classic NES controller to relive iconic game titles in HD resolution. As Kotaku notes, the NES Mini offers a save state function which lets you continue where you left off--a familiar feature found on NES emulator applications for PC computers and smartphones. For those who want a genuine vintage feel during gameplay, the NES Mini lets players choose any one of three different display modes. Viewing options include the scan-line effect in CRT filter mode, the original aspect ratio of 4:3 mode and the perfectly square pixels of Pixel Perfect mode.
While there is no mini Nintendo NES Classic Edition pre-order option available in the U.S. at this time, some retailers like Best Buy already have its product page enabled in their e-store for customers to purchase when the release date arrives. Anyone who wants to get their hands on what could be one of the hottest selling toys of the 2016 holiday shopping season may want to keep an eye on retailer pages or sign-up to receive a notification when and if NES Mini pre-orders open up.
As the Verge Reports, Japan will also get its own retro Nintendo mini gaming console on November 10th, a re-release of the 1983 Japanese version of the NES, the Famicom Mini console. Officially dubbed in Japan as the "Nintendo Classic Mini: Family Computer," like the NES Mini, it will also arrive loaded with 30 8-bit games and will cost 5,980 yen which converts to about $60.
© 2023 Latin Times. All rights reserved. Do not reproduce without permission.