A California District Court judge has tossed out a lawsuit against Nirvana filed by Spencer Elden last year. Judge Fernando Olguin dismissed the case Monday after Elden's lawyers missed the deadline to file an opposition to Nirvana's request to dismiss the said case last month.
Elden, who appeared as the naked baby on the album cover "Nevermind," sued the band in August last year and made allegations of sexual exploitation. He also said the artwork constituted child sexual abuse.
According to the The Guardian, Elden's legal team have until Jan. 13 to refile. Surviving members of the band along with Kurt Cobain's widow Courtney Love said that Elden spent three decades profiting from the Nirvana album cover and anointing himself as the "Nirvana Baby". Lawyer's representing the band's estate pointed out that anyone who owns a copy of the album would be, in theory of Elden's claims, guilty of felony possession of child pornography as well.
Included in Elden's list of complaints was that the iconic image of his infant self on the band's album cover has caused him "extreme and permanent emotional distress", including loss of wages and his "enjoyment of life".
However, contrary to the allegations, the band's lawyers stated that the 30-year-old Elden actually seemed to enjoy being known as the Nirvana baby.
"He has re-enacted the photograph in exchange for a fee, many times; he has had the album title... tattooed across his chest; he has appeared on a talk show wearing a self-parodying, nude-colored onesie; he has autographed copies of the album cover for sale on eBay, and he has used the connection to try to pick up women," Nirvana's lawyers said.
On top of this, the statute of limitations on Elden's claims had long expired in 2011 meaning he should have sued before then. But according to Elden's attorney, so long as the album Nevermind continues to make money in its current form the statute of limitations does not apply.
Judge Olguin dismissed the case with a "leave to amend", as Elden's lawyer, Robert Lewis vowed to refile their case very soon with appropriate changes.
Elden is asking $150,000 from each of the 17 defendants he named in the lawsuit, which also included the band's members and Courtney Love. Meanwhile, the band's lawyer Bert H. Deixler has asked the judge to dismiss the case by Jan. 20, 2022.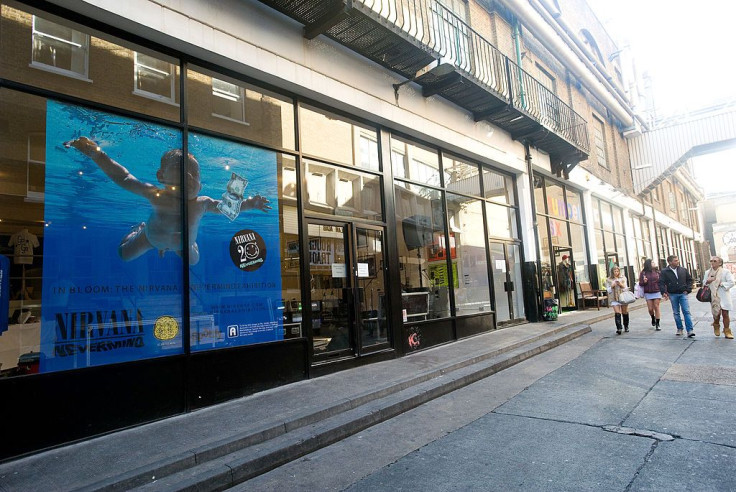 © 2023 Latin Times. All rights reserved. Do not reproduce without permission.