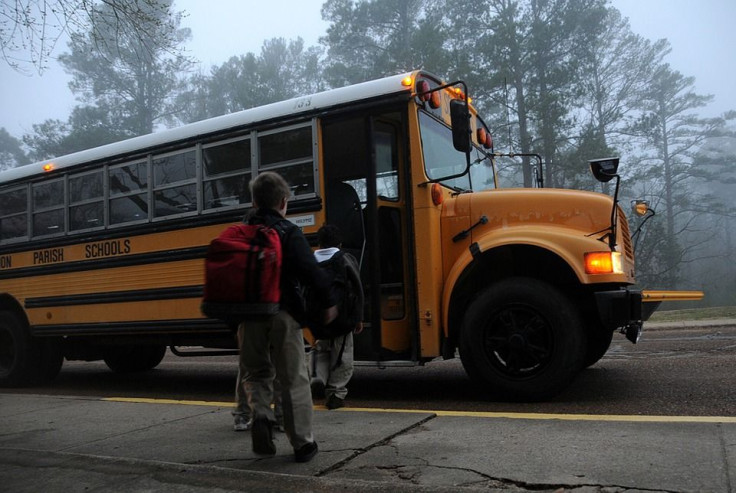 Toms River Regional School district in New Jersey has recorded around 900 staff and students under quarantine Wednesday after possible exposure to the coronavirus. The student district, which put in place an optional mask policy since classes began, currently listed 864 students and 26 staff members quarantined at home as the school's quarantine policy requires anyone who has been in close direct contact with a positive case to stay at home.
According to Bronx News 12, more than 200 students tested positive for COVID-19 since the start of the school year. Despite being the sixth-largest school district in the state, school officials did not require staff and students to wear masks in non-air conditioned areas citing excessive heat exemption. With a sudden surge of infection, the school has now placed a mandate for face coverings since Sept. 20.
District spokesperson Michael Kenny said, "Of the 217 students who have reported testing positive since the start of the school year, none to our knowledge have endured serious symptoms or been hospitalized."
In May, Toms River board of education sent Gov. Phil Murphy a letter requesting him to drop its mask mandate for schools following his executive order that made face coverings optional in non-air conditioned spaces.
As per the school district's 2021 to 2022 handbook, students who have been exposed to someone who later tests positive are not subject to quarantine restrictions if they were at least three feet apart and wearing a mask.
The state's in-school COVID-19 outbreaks doubled to 219 within the last week as state health officials have only narrowly defined in-school outbreaks with instances of three or more unrelated individuals that tested positive after contracting the virus in school.
Last school year, New Jersey recorded 281 school outbreaks listing 1,263 positive tests among students, teachers and school staff. The numbers in outbreaks include only cases where people have caught the virus at school and do not include teachers, students, and school staff who are believed to have contracted the virus in other places and in activities outside of the school.
As of now, Health Department officials say there is not enough data that shows direct impact of the virus based on case numbers. The number of cases has not deemed the district to require any of its schools to switch to virtual learning.
© 2023 Latin Times. All rights reserved. Do not reproduce without permission.