A woman from New Jersey was charged with violating sanctions imposed upon Russia by the United States government after she reportedly helped a Russian oligarch avoid sanctions by helping him sell his luxury properties and funneling back the money to him through shell companies.
Olga Shriki, a New Jersey resident and a naturalized U.S. citizen, has been arrested and charged with covertly keeping the private investment firm of Russian oligarch Oleg Deripaska running despite sanctions that have been placed by the United States, according to the New York Daily News.
The New Jersey resident had reportedly helped sell some of Deripaska's properties, whose ownership was obscured through shell companies which were used later to send the money to the oligarch covertly. Included in this was the sale of a US$3 million recording studio in California in 2019, which was funneled to Deripaska through the companies.
Deripaska was helped by fellow Russian Natalia Mikhaylovna Bardakova, who is also being charged for skirting the sanctions.
Shriki and Bardakova were also charged with helping Deripaska's girlfriend, Ekaterina Olegovna Voronina, enter the United States in 2020 so that she can carry Deripaska's child in the country, and then obscuring records and using funds to hide this fact from authorities, the Hill reported.
The New Jersey resident had reportedly spent over US$300,000 worth of payments to cover expenses of the birth in 2020, and had reportedly misspelled Deripaska's name intentionally on the form to hide the child's origins. Voronina attempted to enter the United States earlier this year in an attempt to do so again but was stopped by authorities.
"Despite his cozy ties with the Kremlin and his vast wealth acquired through ties to a corrupt regime, Deripaska did all he could to lead a life in a stable, free, democratic society — even if that meant lying and evading U.S. sanctions," Justice Department task force head Andrew Adams said.
"The hypocrisy in seeking comfort and citizenship in the United States, while enjoying the fruits of a ruthless, anti-democratic regime, is striking."
Shriki was released on a US$2 million bond, while the whereabouts of Deripaska, Voronina, and Bardakova are currently unknown.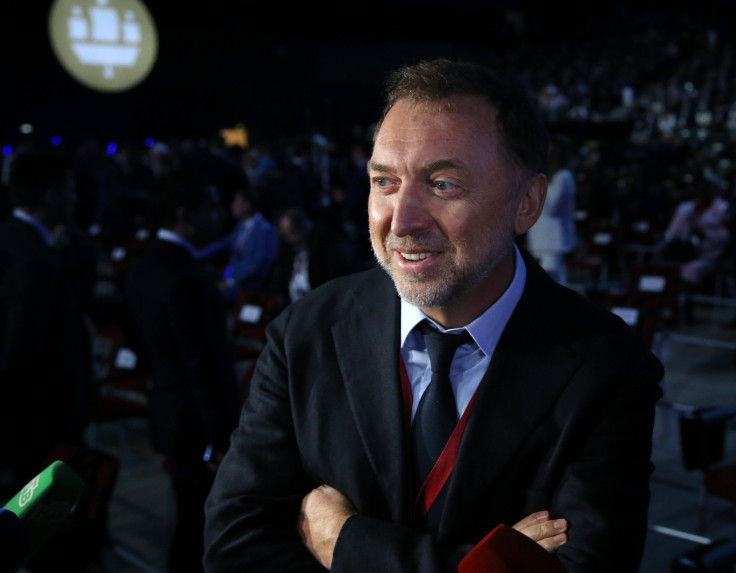 © 2023 Latin Times. All rights reserved. Do not reproduce without permission.