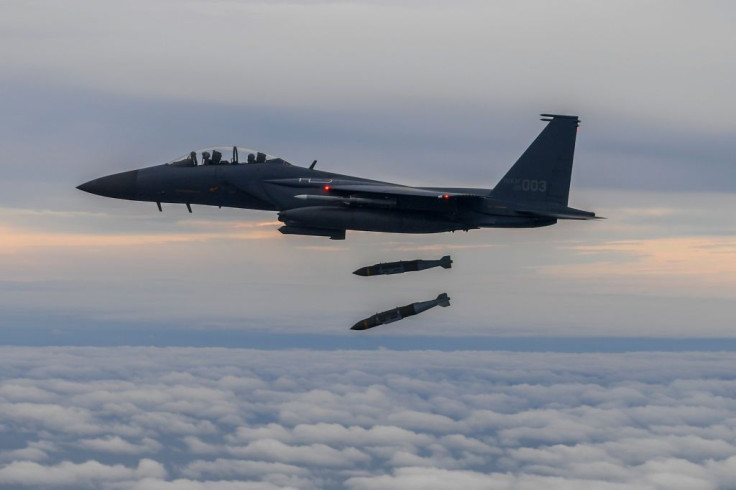 The two Korean nations traded warning shots on Monday at around 3:4 a.m. along their Western sea boundary, an often disputed area for the rival nations. The warning shots were both confirmed by South and North Korean militaries with the South Korean Joint Chiefs of Staff citing this was a military activity that was nothing out of the ordinary.
According to Daily Mail, South Korea's military confirmed they did fire warning shots, but at a North Korean merchant ship that had overstepped the sea boundary. North Korea also confirmed that they too fired warning shots in response, with a barrage of 10 artillery shells.
There were no reports of actual conflict between the two nations at the time. The incident is a result of the North's series of ballistic missile tests, followed by a joint bombing drill of South Korean and U.S. warplanes. Earlier this month, North Korea made a provocative move by firing a medium-range ballistic missile over Japan which landed far off its eastern waters, with the Japanese government issuing evacuation orders around the area of trajectory. No one was harmed in the incident.
South Korea's Joint Chiefs of Staff said in a statement that hours later, U.S. and South Korean militaries scrambled their fighters in response to the North's provocations, as a show of force by sending F-15Ks and F-16 jets to bomb a virtual target in the Jikdo shooting field in the west sea. The drill was said to be a display of the alliance's capability to conduct precision strikes around areas of provocation.
The South's JCS said the recent incident on the west sea was a "normal operation" to repel intruders along the border, claiming that North Korea's response was a violation of a 2018 military pact that banned hostile actions in border areas, Reuters reported. The JCS followed with a statement pleading with the North to cease "provocations" and "accusations" that threatened the peace and stability of the peninsula.
Last week, South Korea conducted its annual "Hoguk defense drills" which are said to last until Oct. 28. The exercise is aimed at improving the South and U.S. countermeasures against nuclear threats. The program will include South Korea's naval forces which will be kicking off exercises on the west coasts. The number of ships said to be participating will be 20 warships, including their new Aegis-class destroyer and various assets from the U.S.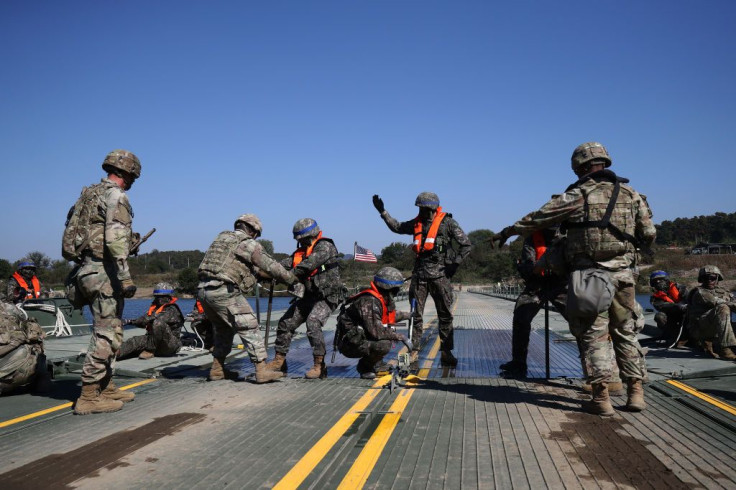 © 2023 Latin Times. All rights reserved. Do not reproduce without permission.