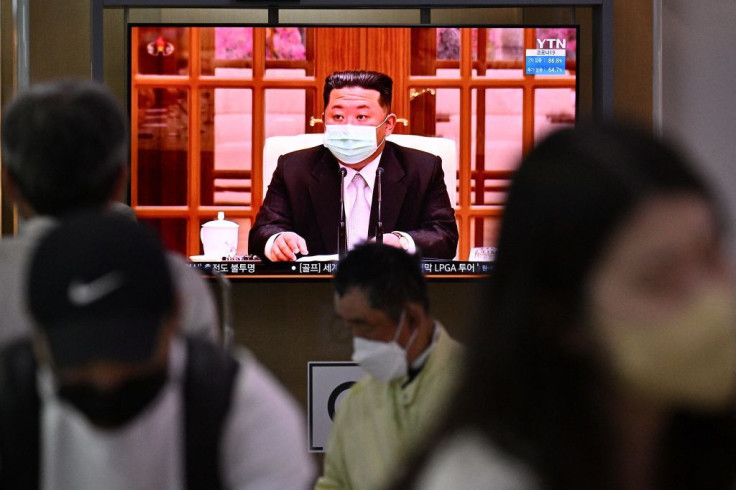 North Korean leader Kim Jong Un was spotted with a mystery female aide at a major event earlier this month.
She was carrying a big handbag and seemed to be trusted to secure his latest nuclear doctrine speech, according to a state TV footage. NK News reported that the new aide might be a relative of Kim, given their close resemblance, but her identity remains unknown. There is speculation that she might be one of his two mysterious half-sisters, about whom not much is known, according to The Times.
The North Korean leader is thought to have at least two half sisters -- Kim Sol-Song and Kim Chun-Song. Both were born in the early-to-mid 1970s. The mystery female aide appeared to be younger than what these two women would be today.
A massive outdoor concert and banquet was held earlier this month to celebrate the country's 74th National Day. It was then that Korean Central Television showed the woman clearer and closer than in previous footage. She appeared to hover around Kim's table at the concert. She also stood as he entered the outdoor venue with the Democratic People's Republic of Korea (DPRK) leader's top event logistics aide Hyon Song Wol and sister Kim Yo Jong.
Before the event, the mystery woman was seen holding a folder. It likely contained Kim's speech on the country's changing nuclear weapons policy at a session of the Supreme People's Assembly (SPA).
The female aide took on a similar role at another event. She managed flowers given to him at another major outdoor concert on July 27. She was seen carrying one of his political speeches to him on stage in February. It was her first known appearance in state media. The woman has typically been seen carrying a handbag. It possibly contains items that the North Korean leader needs on call at all times. The items could be his phone, cigarettes or medicine.
The Kim dynasty was established by Kim Il-sung in 1948. It has ruled with an iron fist for three generations. It rarely appoints women to senior positions, but Kim has allowed a few women into powerful positions, both official and unofficial, reported The Guardian. His 34-year-old sister, Kim Yo Jong, has become the single most important figure in the North Korean regime after her brother.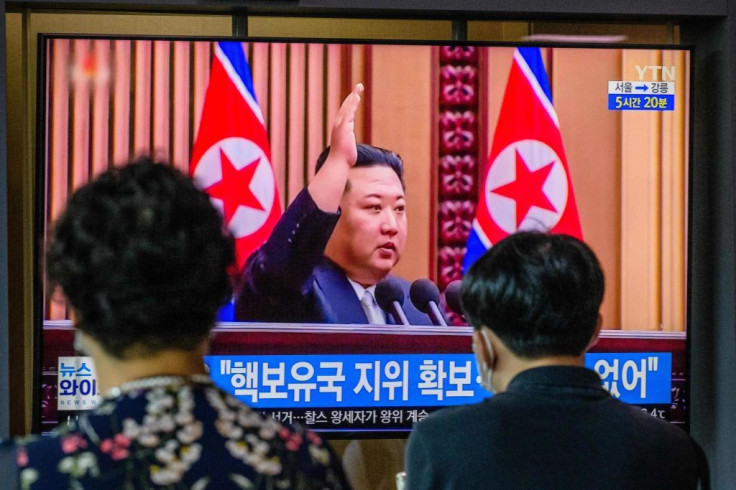 © 2023 Latin Times. All rights reserved. Do not reproduce without permission.