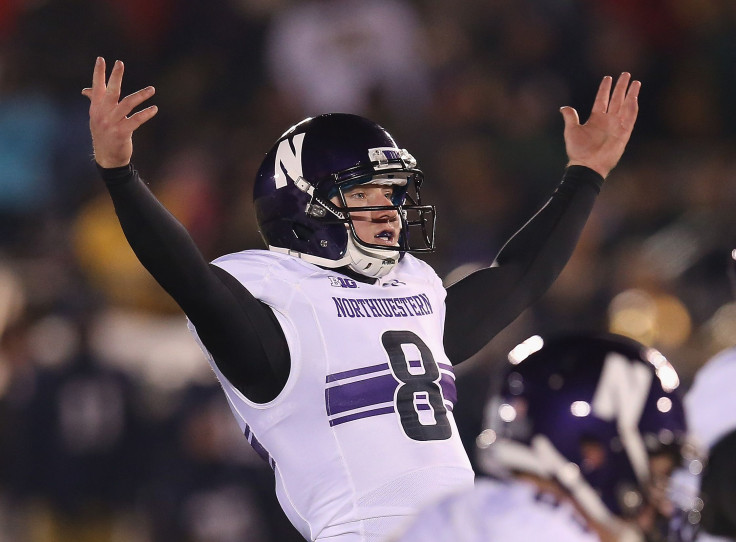 In one of the more stunning upsets in college football this year, the unranked Northwestern Wildcats went into South Bend and upset the #18 ranked Notre Dame Fighting Irish 43-40 in overtime.
After celebrating with their teammates and fans who made the short journey from Illinois to Indiana, the Wildcats headed back to their locker room where they found their post-game meals waiting for them on a table: Chick-Fil-A.
For poor college athletes, a free piping hot meal can sometimes be better than the excitement of victory. In the case of the Wildcats, they too seemed to be more overjoyed with the chicken sandwiches that awaited them over their upset victory over one of the country's top teams.
"We got Chick-Fil-A! This is the best day ever!" screamed one of the Wildcat players as he stormed into the locker room. Watch the video below in its entirety and enjoy in the Wildcat players exultation as they realize not only did they just win a thriller on the field, but they got a feast from a national fast food chain off it.
© 2023 Latin Times. All rights reserved. Do not reproduce without permission.