The leader of one of Colombia's largest paramilitary groups, Dairo Antonio Usuga David has pleaded guilty to charges of drug trafficking. Also known as "Otoniel," the notorious cartel leader admitted to running a criminal enterprise that involved cocaine smuggling through its violent paramilitary group, the Clan de Golfo or the Gulf Clan cartel. Otoniel faced a U.S. federal court in Brooklyn on Wednesday as he pleaded guilty to overseeing his vast drug operations which he confessed also involved committing homicides.
In a statement from the US District Attorney's Office in Eastern New York, Usuga David entered a plea agreement where he agreed to pay a $216 million forfeiture money judgment. Under his indictment, he was charged with engaging in a continuing criminal enterprise from 2003 to 2021. He also faces maritime narcotics distribution and narcotics importation. The Gulf Clan cartel is considered to be the largest distributor of cocaine in the world. Under his leadership, he ordered ruthless acts of violence against law enforcement and innocent civilians.
"Today's guilty plea ends Dairo Antonio Usuga David's nearly 20-year reign of terror as a member and eventual leader of the notorious drug trafficking organization Clan del Golfo – an organization whose violent criminal activities pose a major strategic drug and national security threat to both the United States and Colombia," stated Ivan J. Arvelo, Special Agent in Charge for Homeland Security Investigations (HSI) in New York.
Otoniel was arrested by Colombian authorities in October 2021 and was extradited to the U.S. in May 2022. His defense lawyer Paul Nalven said his client has expressed much remorse on his role in the "cycle of violence" he had unleashed on the lives of Colombians. Nalven revealed that Otoniel had only achieved a fourth-grade education after which, he got reeled into guerilla warfare at the age of 16.
Brooklyn US Attorney Breaon Peace said Otoniel's guilty plea has finally put an end to the reign of one of the most violent Colombian drug traffickers since Pablo Escobar. Prosecutors accused the drug lord of ordering the killings and torture of his rivals and enemies. As part of his extradition agreement with Colombia, US prosecutors will not be seeking a life sentence, however, Otoniel faces a minimum sentence of 20 years in prison.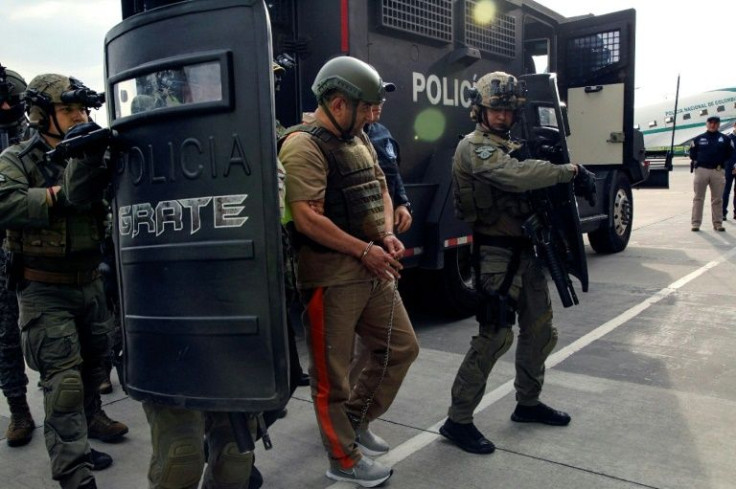 © 2023 Latin Times. All rights reserved. Do not reproduce without permission.