Colombia's most wanted drug lord has been captured by the country's security forces Saturday during a raid in a rural area in the Uraba region. Dairo Antonio Usuga, also known by his alias Otoniel, cunningly evaded authorities and was on the run for more than a decade.
According to the Associated Press, intelligence from the US and the United Kingdom was provided in the operation to capture Usuga, utilizing 22 helicopters and more than 500 members of Colombia's special forces during the jungle raid.
Military tactics used in Latin America was the main strategy used to take out Otoniel, which experts say falls in line with the same "Kingpin Strategy" used in the killing of Pablo Escobar in 1993 as well as the the capture of Joaquin "El Chapo" Guzman of the Mexican Sinaloa cartel in 2016.
Experts however, have criticized the tactic saying it often only results in the opposite of its intended outcome and generates more violence. Once a leader is captured or killed, it creates in-fighting amongst armed groups in their struggle for territorial power.
Sergio Guzman, director of Colombia Risk Analysis said the same thing will happen with the capture of Otoniel. "When the head of an organisation, a 'kingpin', is toppled, there are a dozen underlings ready to take their place."
On the other hand, Colombian President Iván Duque lauded Usuga's capture as a significant victory against the drug cartels operating in the country. He likened Otoniel's capture to the fall of Colombia's most notorious drug lord, Pablo Escobar, three decades ago. "This is the biggest blow against drug trafficking in our country this century," he said during a news conference.
Duque added that Otoniel's arrest marks the end of the ill-famed Autodefensas Gaitanistas de Colombia also known as the Gulf Clan. Otoniel allegedly sits at the helm of the Clan whose army of assassins gained control of major smuggling routes in northern Colombia leading through the deep jungles of Central America and towards the US.
A handcuffed 50-year-old Usuga was presented to the media by the military wearing typical rural farmer boots. While on the run, he is said to have insisted in sleeping on orthopedic mattresses to ease pain from a back injury.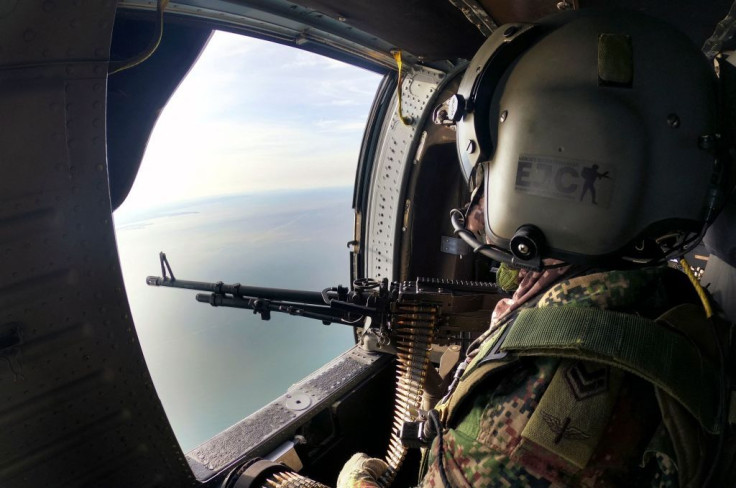 © 2023 Latin Times. All rights reserved. Do not reproduce without permission.