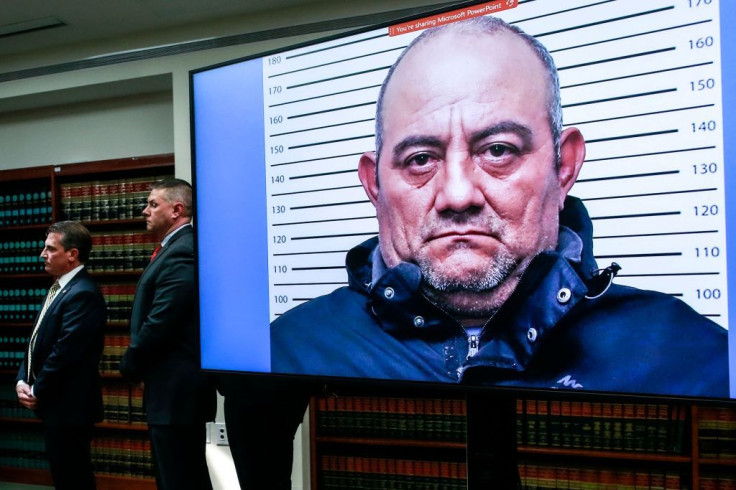 Colombia's most wanted drug lord Dairo Antonio Úsuga David has been extradited to the United States on Wednesday. Also known by his alias, "Otoniel," the alleged head of the Gulf Clan will face three indictments in three separate federal courts.
According to CBS News, Otoniel has been compared to the former head of the Medellin drug cartel, Pablo Escobar by Columbian President Iván Duque. The kingpin is said to be the most dangerous drug trafficker in the world linked to numerous murders of policemen and social leaders and for his abuse of adolescent boys and girls.
The president lauded Colombia's military leaders for the capture of David in 2021 and for bringing him to justice. Having been a long-time fixture in the US Drug Enforcement Administration's list of wanted cartel capos, Otioniel had been on the run for over a decade. He was able to snake through corrupt officials while playing both sides of militant combatants.
On Wednesday, David was transported to a heavily guarded military transport field from prison in Bogota. He donned a helmet and bulletproof vest on his way to the U.S. where he will continue collaborating with Colombian authorities. In a video posted by Colombian authorities, Otoniel can be seen being led by soldiers into a plane that was flown into JFK Airport overnight.
He landed in New York City where he was handed to DEA and HSI agents. As he completes his sentence in the U.S., he will be returned to the country to pay for the crimes he committed in Colombia.
Otoniel's victims had previously petitioned and argued that the capo must first face more than 128 cases against him in his home country, saying how extraditing him denies them justice and rights to reparation. The Colombian high court dismissed the petition.
Among his indictments include one in Manhattan federal court in 2009 for narcotics charges and providing assistance to the far-right militia that is designated as a terrorist organization by the U.S. He also faced indictments between 2003 and 2014 in Brooklyn and Miami federal courts for importing some 73 metric tons of cocaine into the U.S. through drug routes in Honduras, Guatemala, Venezuela, Panama, and Mexico.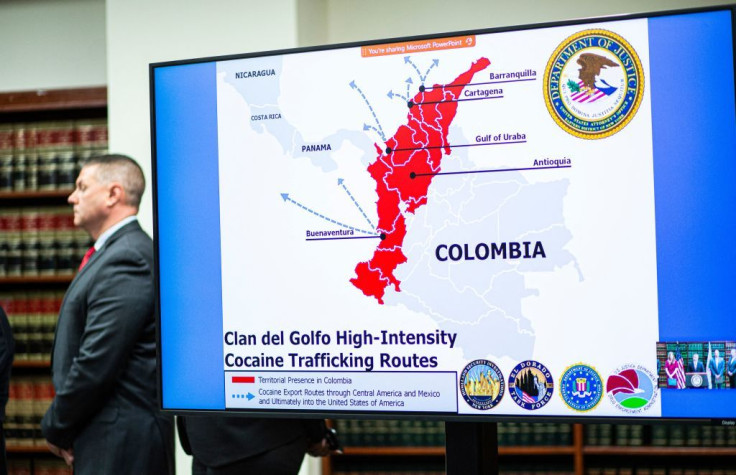 © 2023 Latin Times. All rights reserved. Do not reproduce without permission.