Both the GeForce RTX 3080 and GeForce RTX 3090 are shaping up to be the next breakthroughs in PC gaming, but a closer look at their specs suggests that the RTX 3080 is enough to satisfy your gaming needs. Not only does it promise twice the performance of the RTX 2080, it will also feature Nvidia's 2nd gen RTX architecture.
The RTX 3080 and RTX 3090 will come with Gen2 ray-tracing cores and the 3rd iteration tensor cores for better performance. Both Nvidia graphics cards will also be PCIe 4.0 interface compatible and will offer HDMI 2.1 and DisplayPort 1.4a, although the RTX 3090 will be a monster of a graphics card with 10496 shader processors and 28 billion transistors.
But while the beastly RTX 3090 promises to be the next big thing in PC gaming, the upgrades in its specs may not justify its whopping starting price of $1500. Its 8k resolution capability and 60 FPS performance may be major draws, but it is possible to get the same gaming experience for less than half its price with the RTX 3080.
The GeForce RTX 3080 promises to deliver the ultra-performance that every gamer craves. This graphics card will be powered by Ampere and will be built with enhanced RT cores and tensor cores, new streaming multiprocessors, and superfast G6X memory for a great gaming experience.
The RTX 3080 will also feature a new pennant-shaped board that forms a figure of eight, with fans flanking either side. This card and the massive high-end RTX 3090 will run cooler and quieter than their RTX 20-series counterparts, with fans pushing and pulling air in both directions independently for better temperature management.
When it comes to the power supply requirement, the RTX 3080 will also call for a 750W PSU, just like the RTX 3090. However, it will be built with 30 shader-TFLOPS, 58 RT-TFLOPS (1.7x), and 283 Tensor-TFLOPS (2.7x) to manage the heavy workload and make things like high-performance ray tracing in games and DLSS. The RTX 3090 can do better, but the RTX 3080 can also make the grade for an amazing gaming experience if you are on a budget.
The RTX 3080 will launch on Sept. 17 for $700, while the RTX 3090 will launch on Sept. 24 for $1500.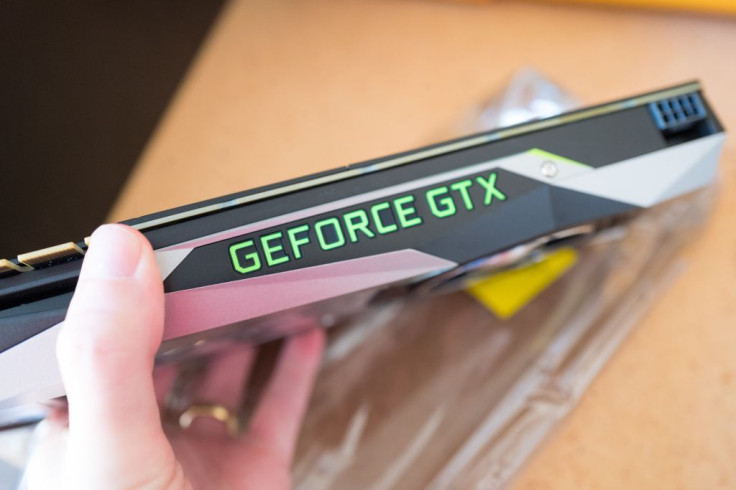 © 2023 Latin Times. All rights reserved. Do not reproduce without permission.