Nvidia has dropped a major teaser for its upcoming RTX 3090 graphics card, featuring a design that matches recent card leaks. The company will officially unveil its next-generation graphics cards, including the RTX 3080 and RTX 3090, during its big GeForce event on Sept. 1.
In the new RTX 3090 teaser video, Nvidia engineers and designers are shown discussing the changes that the Ampere-based GeForce cards will feature. Towards the end of the video, what appears to be an image of the RTX 3090 flashes up, confirming previous claims that the graphics card will come with a pennant-shaped board and a new cooling shroud.
The video boasts of the RTX 3090's redesigned cooling system that will enhance airflow and address many of the shortcomings of the cooling solutions existing on GPUs today. The new RTX 3090's cooling solution and pennant-shaped board also come with connector changes, just as previous leaks suggested.
In the video, Nvidia confirmed that the graphics card would feature a 12-pin connector that is smaller than the two eight-pin connectors found in most graphics cards today. The 12-pin connector will provide more room on the board for components and cooling, but it remains unknown whether Nvidia's third-party board partners will also use the same connector. At any rate, the RTX 3090 will feature an adapter that is compatible with the more traditional eight-pin cables.
Another major feature of the RTX 3090 mentioned in the video is its new low-profile leaf spring that offers space for a back cover on the graphics card. This feature is crucial because it will offer a much stronger mechanical structure for the card. the
As previously rumored, the RTX 3090 3090 is shaping up to become the next big thing in PC gaming with 24 GB of GDDR6X memory and will take up three slots. However, Nvidia has yet to disclose the type of performance boost the RTX 3080 and 3090 will have over the older RTX 2080 and 2080 Ti. Pricing details for both cards are also scarce but leakers previously suggested that the RTX 3090 would sell for at least $1,400.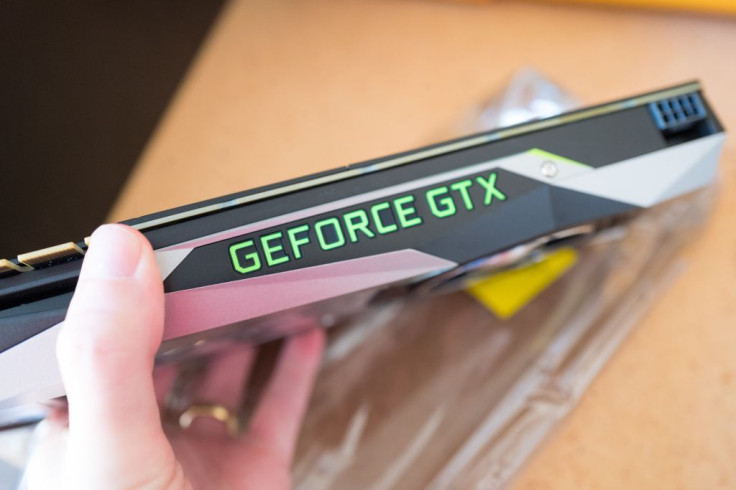 © 2023 Latin Times. All rights reserved. Do not reproduce without permission.