A New York Times journalist has been the target of social media ire as former President Barack Obama's birthday party on Saturday, August 7, continues to draw criticism.
Reporter Annie Karni received backlash after saying on CNN that the party's participants appeared to be "a sophisticated, vaccinated audience," dismissing safety concerns raised by many in the wake of the rising number of Covid-19 Delta variant cases.
The birthday party was panned from the start, especially as it was announced that it would be attended by up to 500 people. Following the outrage, Obama reportedly reduced the invitation list to "only family and close friends." A slew of celebs were spotted arriving on Martha's Vineyard on August 6. Some include John Legend, Chrissy Teigen, Dwayne Wade, Gabrielle Union, Jay-Z, Beyonce, Stephen Colbert, Oprah Winfrey, and John Kerry.
Karni is a White House journalist for the New York Times, according to her bio. She formerly worked for Politico, covering the White House and Hillary Clinton's 2016 presidential campaign. Her bio claimed she spent a decade covering City Hall and local politics for the New York Post, New York Daily News, and New York Sun before moving on to national politics.
American journalist, author, and lawyer Glenn Greenwald criticized Karni on Twitter. He said, "A NYT reporter on CNN justifying Obama's huge maskless birthday bash because he only invited 'a sophisticated, vaccinated crowd' is about as emblematic of liberal discourse as it gets. What happened to all the concerns about vaccinated people passing Delta to the unvaccinated?"
Greenwald added in another tweet, "Seems like the NYT's stamp of approval for Obama's opulent, massive, indoor maskless party for the 'sophisticated people' is a bit at odds with Dr Fauci's demand this morning that motorcyclists stop acting like spoiled children by gathering outside," sharing a clip of Fauci talking about the Sturgis Motorcycle Rally.
According to Karni, who reportedly quoted people from her own Times story about the party, residents on the island of Martha's Vineyard had offered her numerous reasons as to why COVID-19 fears were low.
She stated on CNN that the situation has been greatly exaggerated. "They're following all the safety precautions. People are going to sporting events that are bigger than this. This is going to be safe. This is a sophisticated, vaccinated crowd and this is just about optics. It's not about safety."
Following the backlash, Karni, quoted Greenwald's tweet. She wrote : "Watch the full clip. The Q was, what do people on the island think of the party? The A was me summarizing views of ppl I spoke with: some are upset, + others think the concerns about it are overblown. 'Sophisticated crowd' was from a quote in the story."
For her New York Times story, Karni spoke with Richard Taylor, a summer resident who writes a column for the Vineyard Gazette on the historically Black Oak Bluffs section of Martha's Vineyard. According to Mediaite, Karni also spoke on CNN about those not invited and how they might be holding unpleasant thoughts.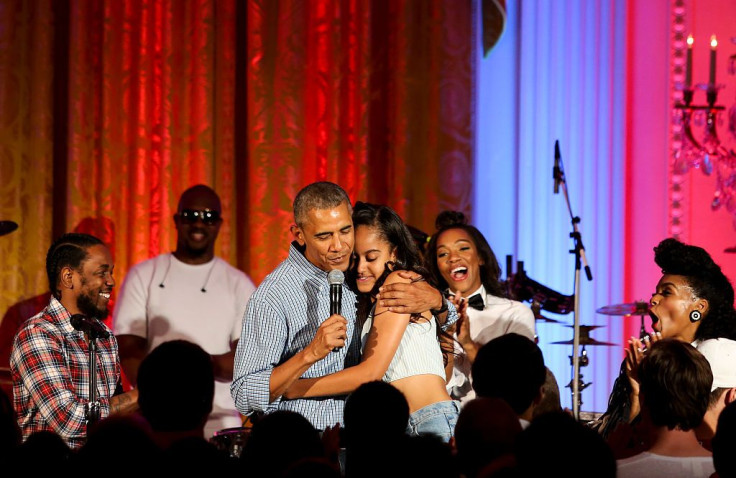 © 2023 Latin Times. All rights reserved. Do not reproduce without permission.