An Argentinian woman living in Miami Beach was murdered on Monday, Nov. 29, by an obsessed co-worker after she reportedly refused his advances multiple times, in a case that has disturbed many members of the community.
Twenty-eight-year-old Delfina Pan, who started living in Miami Beach two years ago after spending most of her life in Argentina, was reportedly brutally stabbed by her 20-year-old co-worker Agustin Lucas Mariani after she refused to let him into her apartment, The Daily Beast reported.
Mariani and Pan worked together in Kansas Bar & Grill, where the victim gently turned down Mariani's advances towards her in fear of retaliation from him. Her acquaintances said that he was very much obsessed with her, according to the Miami Herald.
Police officers have offered very few details to the media regarding the case, with a tweet from the Miami Beach Police incorrectly categorizing the killing as a domestic incident. They were able to clarify the case to the press on Thursday, emphasizing the gruesome nature of the killing.
Mariani was found bleeding, shirtless, and on top of a dead Pan when officers came to the scene. Both were rushed to Jackson Memorial Hospital, where Pan was declared dead while Mariani is currently receiving medical treatment for his self-inflicted wounds.
Mariani was supposed to be working a double shift at the restaurant where he and Pan worked, but he left the establishment shortly after the victim left. He allegedly stole a large knife from the restaurant which he used as the murder weapon against the victim, according to NBC Miami.
Pan was an aspiring graphic designer who graduated from the University of Buenos Aires. She has been staying with a friend in Miami Beach for over two years. Mariani, who is also Argentinian, completed a course at Aeronautical Professional Training Institute in order to become a cabin crew member.
Mariani has been charged with second-degree murder, while the police officers who responded to the scene were given time off due to the gruesome nature of the murder.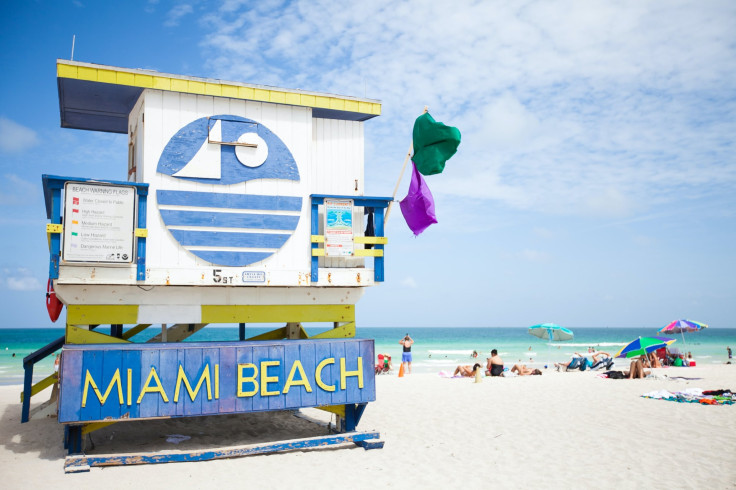 © 2023 Latin Times. All rights reserved. Do not reproduce without permission.