An occult healer in South Africa has been accused of orchestrating the kidnap, murder, and mangling of an Albino teen and selling the victim's body parts for ritual use, believing the child to have magical properties. The accused was reportedly seen by a witness arguing and fighting with a group over ownership of the teen's dismembered body parts.
Thokozani Msibi, a traditional healer, has been accused of spearheading the kidnapping of Gabisile Shabane, 13, along with her 15-month-old nephew, Nkosikhona Ngwenya, from their home in Hlalanikahle in Emalahleni, South Africa in 2018. Msibi was reportedly hunting for a person living with albinism who he could sacrifice as part of "get rich quick" rituals, SowetanLIVE reported.
Shabane was allegedly forced to drink an alcoholic drink laced with brake fluid and also smoke dagga, a local iteration of marijuana, before she was killed and brutally dismembered. Her body parts were chopped and her internal organs removed. The group proceeded to bury what remained of her dismembered remains in a shallow grave on a farm in Cullinan. The witnesses said that the farm where Shabane was buried reportedly belonged to Msibi.
Msibi returned to the farm several days later with his friend Mfanasbili Gamedze, another occult "healer" and beheaded the albino teen's corpse and chopped off her hands.
Some of Shabane's body parts including a portion of her skull and a hand were found at the premises where Msibi consulted. However, the victim's other remains reportedly had already been sold to other clients, TimesLIVE reported.
The intruders had mistaken the light-skinned toddler Ngwenya for another child living with albinism in the same house. They realized their mistake too late and allegedly tossed Ngwenya into a swamp. The newborn's decomposing body was found weeks later.
Msibi is on trial alongside Mthobisi Brilliant Mkhize and Knowledge Wezi Mhlanga. Meanwhile, Msibi has denied any involvement in her gruesome slaying.
When investigators asked how Shabane's head and hand ended up in his hut, Msibi said: "I was also shocked when cops showed me those body parts. I don't know how they got there."
Msibi's involvement in Shabane's killing had been testified to by several witnesses, including another traditional healer, Sipho Ndlovu, from Eswatini. Ndlovu said that he told him how they had killed Shabane for her body parts and now needed powerful "muti," traditional South African medicine, to not only cleanse them but to aid them in evading the police. Ndlovu said that he was even offered a part of Shabane's skull as payment for his assistance. However, the man refused the offer.
The case took a turn when John Magutshwa took the stand in the trial and told of how Msibi and his friends shared Shabane's body parts and argued over who was more deserving to take her head.
When Magutshwa reportedly went to visit Msibi at Emalahleni, Msibi took him to a shallow grave where he had buried Shabane. After Msibi showed him the grave, he took a knife, cut the victim's head and hands off, and later stored it in a 2.5-liter bucket.
Gamedze argued and fought with Msibi for the teen's body parts until he was reminded that the police would bust them if they did not cover up the grave and leave the area. Gamedze was arrested in Eswatini and died while in police custody before he could be extradited to face trial linked to Shabane's murder.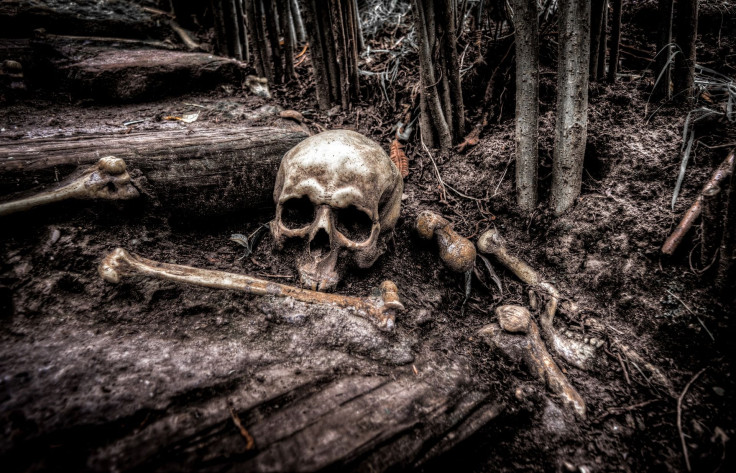 © 2023 Latin Times. All rights reserved. Do not reproduce without permission.