In this time and age, weddings need the proper budgeting and planning to push through. The meals served are at the top of the list and a couple employed a different kind of approach.
RSVP is a common practice but rarely would one see meals be handled depending on how much their gift is valued. A couple did just that when they handed a note to guests so that they could reveal how much the gift they were handing was worth.
The value of the gift would have a corresponding value and this determined the kind of meal they would get.
In the photo that was shared on Reddit, there were four categories branded as a loving gift, silver gift, golden gift and platinum gift. The loving gift would cover ones given worth up to $250 where the guest/s would be served with roasted chicken and a swordfish.
The meals offered would differ from there. For silver gifts (worth $251 to $500), guests would be served the same food in the loving gift category plus poached salmon. Guests would get an additional fillet mignon and lobster tails under the golden gift or worth $501 to $1,000.
The biggest of them all is the platinum gift for those worth $1,001 and above. Aside from the food served in the other categories, they would also get a 2 lb. lobster and a souvenir champagne goblet.
Guests were given until Sept. 13 to respond. Vegetarian and Kosher meals were also available under the platinum gift category.
The plan may seem ingenious but a bit tacky in the eyes of guests. Someone shared a photo of the menu on Reddit.
"That is horrific. My response would be zero and I will bring McDonald's," one Reddit user commented, while another added: "Who doesn't want a souvenir champagne glass from someone else's wedding? For $2500, I can fly to Ireland, stay a week, and buy a Waterford flute..."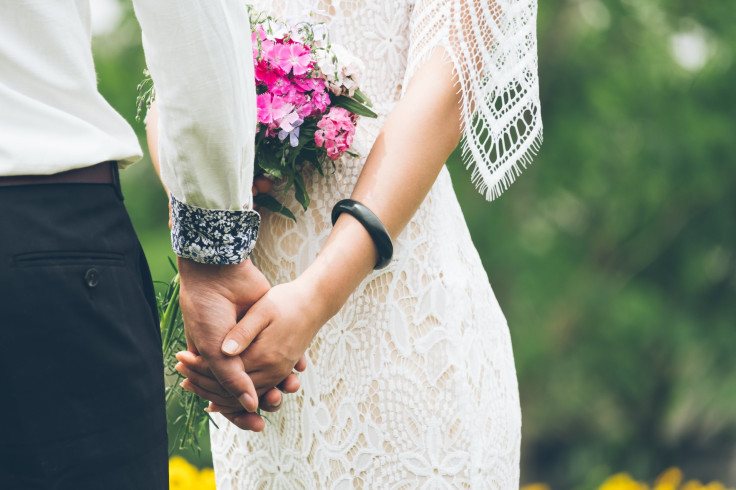 © 2023 Latin Times. All rights reserved. Do not reproduce without permission.