Rapper Takeoff was killed three weeks ago, but fellow rapper Offset is still missing the rapper.
He took to Instagram on Wednesday to share a photo of his late cousin. The late rapper, whose real name was Kirsnick Khari Ball, seen wearing a grey jacket, floral shirt and diamond necklaces in the photo. Offset, captioned the post, "Missing everything bout you specially that smile."
On Nov. 1, after an altercation broke out and a gun went off at a bowling alley in Houston, Takeoff was shot and killed, Page Six.
Following his death, a celebration of life was held in Atlanta. His family and former Migos bandmates honored his lasting legacy. The 30-year-old rapper paid tribute to his late cousin. Offset said at the event, "I love you, dog." He also wished they could laugh again.
Days after the funeral, Offset took to social media and said that the pain is "unbearable," and his "heart is shattered." The "Bad and Boujee" rapper wrote on Instagram that he had been going to sleep and waking up hoping that all of "this is a dream, but it's reality, and reality feels like a nightmare."
He wished he could hug the late rapper one last time, laugh one last time, smoke one last time and "perform one last time." He added that he knows that his cousin "is in heaven now."
The two cousins formed the Grammy-nominated group in 2008 with Quavo. He was also at the scene when Takeoff died, but he was uninjured. The three rappers had a falling out earlier this year, but the family seems to have put their differences aside to unite and mourn Takeoff's death.
Quavo, who is Takeoff's uncle, had also shared emotional words about the death on social media. Quavo had written of his relationship with Takeoff that this whole time he had been trying to figure out what the late rapper really was to him "because nephew wasn't it. We hated the word 'nephew' or when they said 'Unc and Phew' because we always knew we were way closer than that and it made me feel old too." He shared that now he finally gets it. He called Takeoff their "angel watching me and watching us this whole time in living form, making sure everyone felt your love and hugs while youu here and you made our dreams come true."
During a press briefing, Sergeant Michael Arrington had said that a private party was booked out for the event, reported PEOPLE. After that ended, a big group of people gathered at the "front door area outside of the building, and that led to an argument where the shooting took place from the disagreement."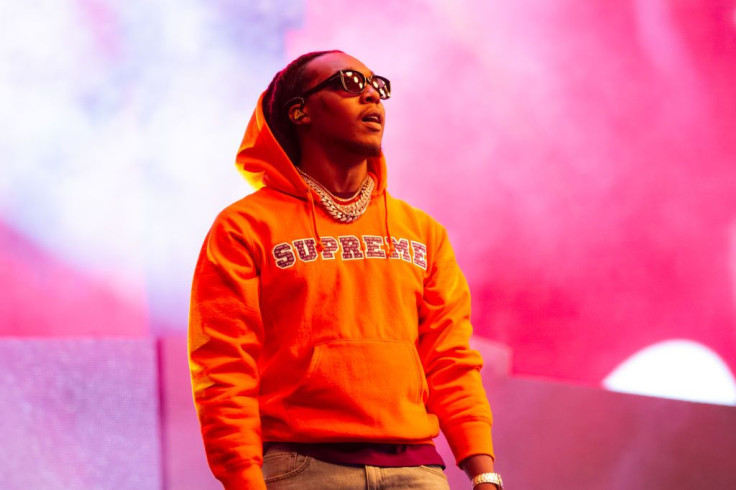 © 2023 Latin Times. All rights reserved. Do not reproduce without permission.