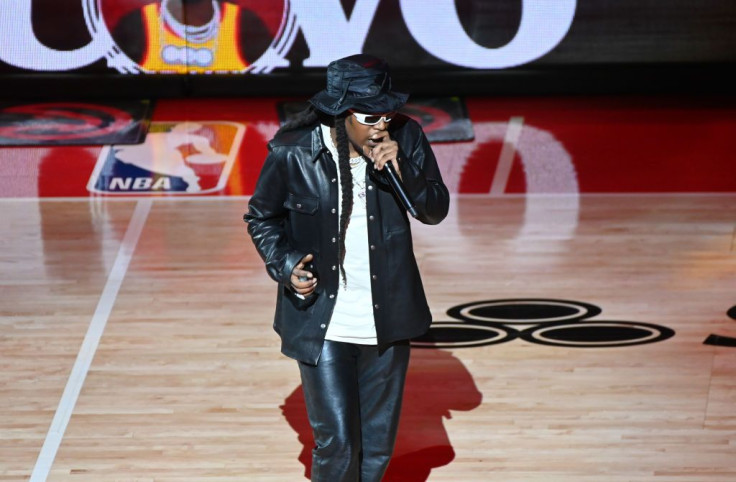 Late Migos rapper Takeoff's funeral is set for Friday and the homecoming will be big. The venue, State Farm Arena in Atlanta is home to the NBA's Atlanta Hawks and can accommodate more than 20,000 people. Rev. Jesse Curney, III of New Mercies Christian Church will lead the service, which will begin at 1:00 p.m.
TMZ reported that in a statement, Rev. Curney said, "I was really sad to hear the news. Kirsnick has been a faithful member since he was ten years old. He and his family were active and avid supporters of the church and the community as a whole." Sentiments in the city have been grave since Takeoff was fatally shot on Nov. 1 in Houston.
Armondo "Ape" Monoletti a graffiti artist, crafted a mural in Atlanta, just hours after the sad news and friends and family of Takeoff did a balloon sendoff over the weekend honoring him.
WSBTV reported that an autopsy indicated Takeoff died from penetrating gunshot wounds to his head and torso. The Houston County Coroner's office stated the bullets also entered his arm and the official manner of the rapper's death has been ruled a homicide. Takeoff was fatally shot at a Houston bowling alley early Monday morning. The coroner's report indicated he died outside the business.
Migos rappers Takeoff, Offset and Quavo all grew up in the same household in Lawrenceville, Georgia. They became rap superstars who were nominated for two Grammy awards. Takeoff was 28 years old and was the youngest member of the group. He was the nephew of Quavo, Quavopis Marshall in real life, and Offset, Kiari Cephus is Quavo's cousin. Quavo was with Takeoff during the shooting incident. Images show him kneeling over Takeoff after he was shot in what authorities said was a fight that broke out after a private party.
In the wake of the incident, the hip-hop community has shared their condolences, including Drake. "I'm sure people know how we started, of course, with 'Versace,'" he recalled. "And from there we formed a brotherhood. I always talk about the fact that this is one family. My friends in the music industry are not friends, they're family. So, our deepest condolences, tragic loss for all of us, and a dark cloud over this business that we love so much.", according to a report by Rap-Up.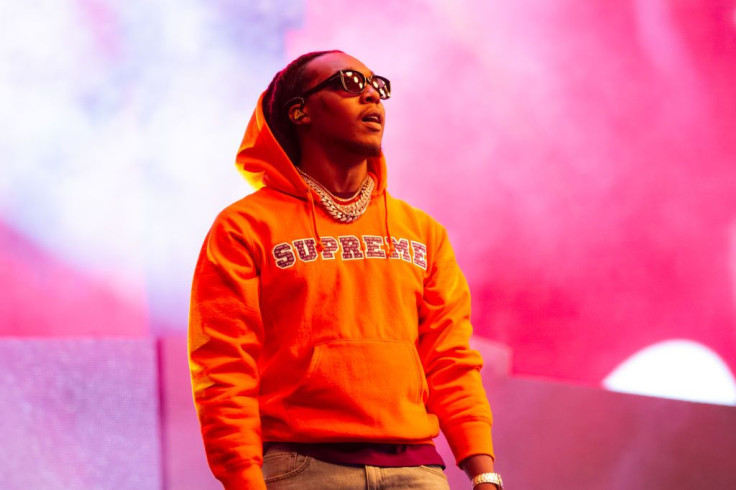 © 2023 Latin Times. All rights reserved. Do not reproduce without permission.