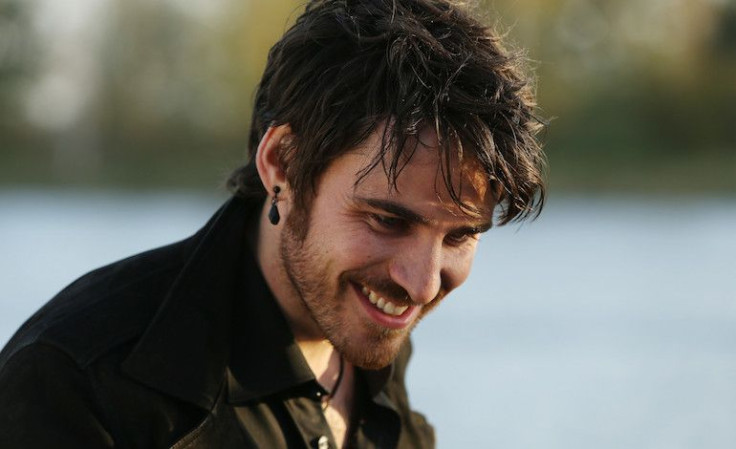 Tonight is an all-new episode of "Once Upon a Time" on ABC and Emma (Jennifer Morrison) and Hook's (Colin O'Donoghue) relationship is tested like never before. If you remember in the two-hour special "Birth" and "The Bear King" we learned what really happened in Camelot and the lines Emma crossed to save her lovers life.
Now it looks like those actions are having some dangerous consequences. In a few sneak peek clips we see Hook reacting to his new role as a dark one. In the first video we see our pirate emerge from the black goo to be greated by Rumplestiltskin (Robert Carlyle) and told he can finally get his revenge he's been seeking. In the second clip we see Hook telling Gold the two will finish what they started with a dual at dawn on the pirates boat. And in the final clip Emma finallly comes clean to her parents and Regina (Lana Parrilla) and the team try to figure out Hook's plan. Check out all three vids below.
The synopsis for "Broken Heart" reads: "In a Camelot flashback, Hook becomes a Dark One and his lust for revenge against Rumplestiltskin is reignited. When Emma and Hook disagree about their best course of action, the final pieces of the puzzle are revealed as events in Camelot catch up to the present and we witness a charged confrontation between the forces of light and dark that sends our heroes on a collision course with destiny. Meanwhile, in Storybrooke, Hook's centuries old lust for revenge against Gold puts both of their fates in jeopardy while Emma's love faces the ultimate test as she tries to convince Hook to turn away from the darkness before she, Mary Margaret, David and Regina embark on a new mission as an unsuspected evil is released."
"Once Upon a Time," "Broken Heart" will air Sunday, Nov. 29 starting at 8:00 p.m. EDT on ABC and will be available the next day on abc.com, iTunes, Hulu, Amazon and more. ABC does offer a live stream service via its website so if you do not own a TV you can view your favorite programs on your computer, tablet or smartphone.
If all else fails you can watch the new episode live here, here and here.
© 2023 Latin Times. All rights reserved. Do not reproduce without permission.