"One Piece" Chapter 1004 continues with the battle between Luffy and Kaido in progress. Kaido got the worse end of this encounter with blood starting to flow outside his mouth. The scene leaves Big Mom speechless, with the Strawhat captain powering his way over Kaido that included a powerful gong.
Luffy lost his ability to use Haki for ten minutes, a result of him using Gear Four. However, he made up for it with his barrage of punches. Big Mom steps up and attacks him with a super flame move called Hhahaba: The Mother of Destruction. Zorro comes in for the save, grabbing Luffy from the attacks of Big Mom. And while this is going on, Captain Kid and Killer charge at Kaido.
Yet another overlooked part of the whole thing is O-Tama. Traveling from Onigashima on Speed's ship, clearly setting a new tone in the battle. It aligns with belief that he would figure prominently, an alliance with Luffy that is helping tilt the tide.
Tama is unlikely to be alone. She is expected to have some help along the way, believed to be Tenguyama (The Swordmaker) with Tama bringing the Nidai Kitetsu. Add the massive crew of Zoan smile users with her, the advantage has swayed.
Hence, she becomes another problem that King needs to deal with, aware that they need to put a stop to the taming of Beast Pirates. Headliners and Gifters are both eating Dangos, resulting in them becoming allies.
Other events are happening that also deserve attention. That includes seeing Nami use the "Thunderlance Tempo" against Ulti and Usopp, shooting Dangos at his adversaries.
There is also Bao Huang who finds the Red Scabbards via her ability, forcing King to turn to Black Maria and do something.
Finally, the mystery 10th person is helping the Red Scabbards that most are wondering about. It was mentioned that this could be Tenguyama, Caribou or Kanjurou.
"One Piece" Chapter 1004 will be available on Sunday, Feb. 13 and will air on VIZ and Manga Plus.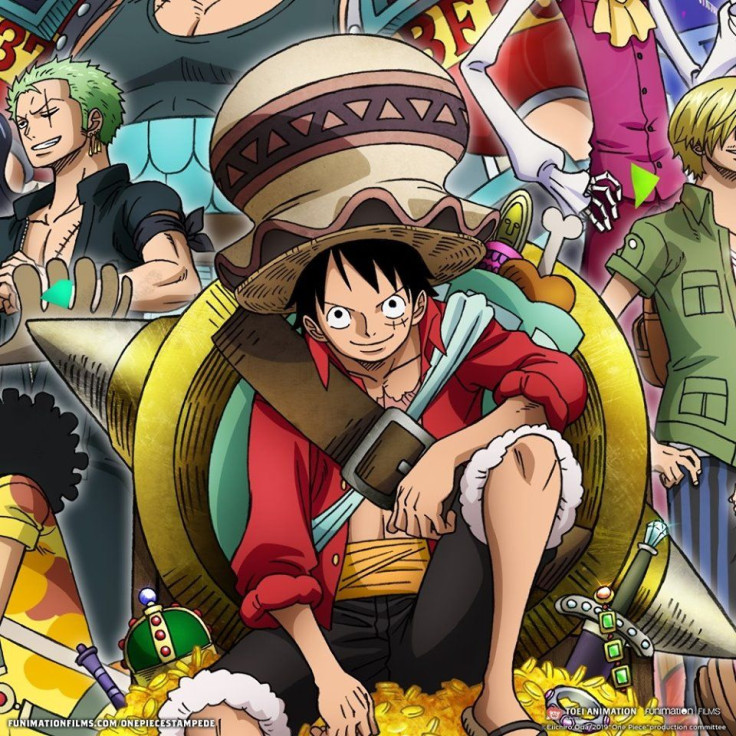 © 2023 Latin Times. All rights reserved. Do not reproduce without permission.