A boy, 17, was arrested Sunday evening after he allegedly drove through the security checkpoint at Joint Base Andrews in Maryland while Vice President Kamala Harris arrived on the base.
While the teenager who was caught, had a gun, a second person got away on foot and wasn't found, reported WTop News. According to a press note, security personnel deployed barriers to stop the intruders' vehicle, which reached around 9 pm. The intruders failed to follow commands at the base's Main Gate, but no shots were fired.
CNN reported that the Vice President had arrived on the base at 8. 47 pm via Air Force Two after a trip to Selma, Alabama, to mark the 57th anniversary of Bloody Sunday.
It was immediately not known what the motive behind the incident was. Base officials said Monday morning that a full sweep of the area was conducted. They found evidence that indicated the second intruder "departed the installation."
Harris and second gentleman Doug Emhoff were reportedly in Marine Two around 8.51 pm, and had left the base around 9 pm. Her staff and Secretary of Transportation Pete Buttigieg, Secretary of Housing and Urban Development Marcia Fudge, Environmental Protection Agency Administrator Michael Regan and Secretary of Education Miguel Cardona, who were all traveling with Harris, were safely off the base, the Vice President's office said.
After spending the weekend in Wilmington, Delaware, US President Joe Biden traveled directly back to the White House. The TV pool that was traveling with the President landed separately at Joint Base Andrews and saw people searching a wooded area with flashlights. They also saw several police cars traveling at high speed.
Joint Base Andrew Defenders were assisted by units from Prince George's County, Maryland State Police, D.C. police and the Office of Special Investigation in searching the base. Colonel Tyler Schaff, the 316th Wing and Joint Base Andrews installation commander, thanked local law enforcement for their help in catching the intruder. He said that he was "incredibly proud of the quick actions of our Defenders to immediately deploy the barriers to stop" the stolen vehicle and then apprehend one of the individuals that had a weapon. He added that the "Defenders handled the intense situation with discipline and calm professionalism."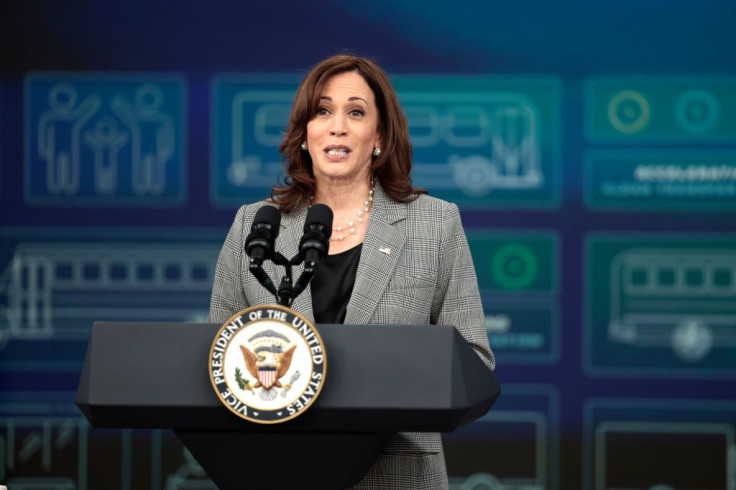 © 2023 Latin Times. All rights reserved. Do not reproduce without permission.