Rappler CEO Maria Ressa finds herself facing cyber libel charges anew for a new Twitter post. The 57-year-old Filipino-American journalist shared a news website's article linked to businessman Wilfredo Keng.
Keng is the same person who filed the first cyber libel suit that resulted in the conviction of Ressa and Rappler staff Reynaldo Santos Jr. in June, CNN reported. But even before that, Keng had already filed a second complaint against the Rappler co-founder at the Makati City Prosecutor's Office.
The second complaint pertains to the 2019 tweet of Ressa. That tweet read: "Here's the 2002 article on the 'private businessman' who filed the cyber libel case, which was thrown out by the NBI then revived by the DOJ. #HoldTheLine."
The post also included screenshots of the article which identified Keng as the "influential Chinese businessman" who was being singled out in the killing of a former Manila councilor according to another report from CNN. Keng was investigated nor charged for any criminal activity.
The cyber libel suit was failed last Nov. 23 by Senior Assistant City Prosecutor Mark Anthony Nuguit. He claims that the social media post was done "willfully, unlawfully, feloniously, publicly and maliciously – with the intention of attacking the honesty, virtue, honor, integrity, character, and reputation" of Keng.
However, the camp of Ressa filed a motion to junk the case. According to the Rappler CEO, she was not the author of the article and should not be held liable for sharing it. She added that the sentence she used in describing the article was factual.
Ressa also said that she was merely keeping the public informed and doing her job as a journalist and also exercising her right to freedom of expression as a citizen.
The Makati City Prosecutor's Office endorsed Ressa's indictment and recommended her arrest with a bail set at P48,000 (roughly $1,000). In a resolution, the state prosecutor recognized Ressa's defense about the Twitter post.
However, the resolution also stated that libel is not a protected speech under the Constitution. Though she merely shared the article, it was not a knee-jerk reaction. Hence, she remains liable for the consequences of that post.
Finally, the post also pointed out how Ressa never consulted Keng on the matter to ensure that the post was false or not.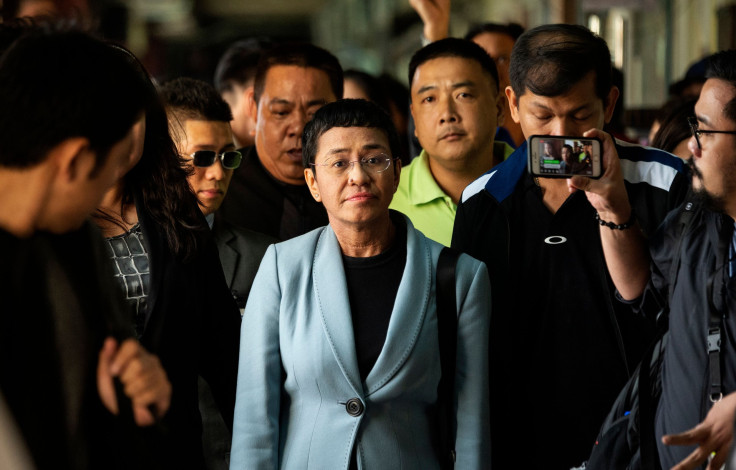 © 2023 Latin Times. All rights reserved. Do not reproduce without permission.