In a brief court appearance Wednesday, Aug. 31, OnlyFans star Courtney Tailor Clenney pleaded not guilty to murdering her 27-year-old boyfriend in their luxury Miami apartment earlier this year.
Clenney is facing second-degree murder charges for fatally stabbing her boyfriend, Christian Toby Obumseli, a cryptocurrency trader, on Sunday, April 3, after both fought in the luxury apartment building located in the Edgewater neighborhood.
Obumseli, a Nigerian-American man, was rushed to a nearby hospital, where he died from his injuries.
After the murder, a video from the crime scene, showed Clenney handcuffed, drenched in blood and shivering on the balcony of her apartment while Miami police interviewed her. She was not charged and was set free later that night.
The 26-year-old social media star, who boasts 2 million followers on Instagram, was arrested in Hawaii on Aug. 10 and extradited to Florida. It took authorities nearly four months to charge the infuencer.
Clenney was booked after the victim's brother, Jeff Obumseli, hired a lawyer and put pressure on authorities to register a case against the model, blaming her arrest was delayed because she is a wealthy White woman.
Clenney did not appear in court on Wednesday and her plea was entered by her attorney, Frank Prieto, reports said.
The court heard that Clenney claimed she threw a kitchen knife at Obumseli from 10 feet away after he pushed her to the floor.
Prieto said his client was 'defending herself' from Obumseli's onslaught during the viscious fight.
"We'll stand on our written pleadings to not guilty, your honor," Prieto said.
However, citing autopsy reports, prosecutors countered that Obumseli was stabbed at close range.
Prosecutors also released surveillance footage showing Clenney repeatedly hitting Obumseli in an elevator as he tried to restrain her, claiming she was the "aggressor" in their tumultuous two-year relationship.
It was also added by the apartment building staff that they had tried to evict the couple in the past as they both were involved in multiple domestic incidents.
Clenney remains jailed without bond.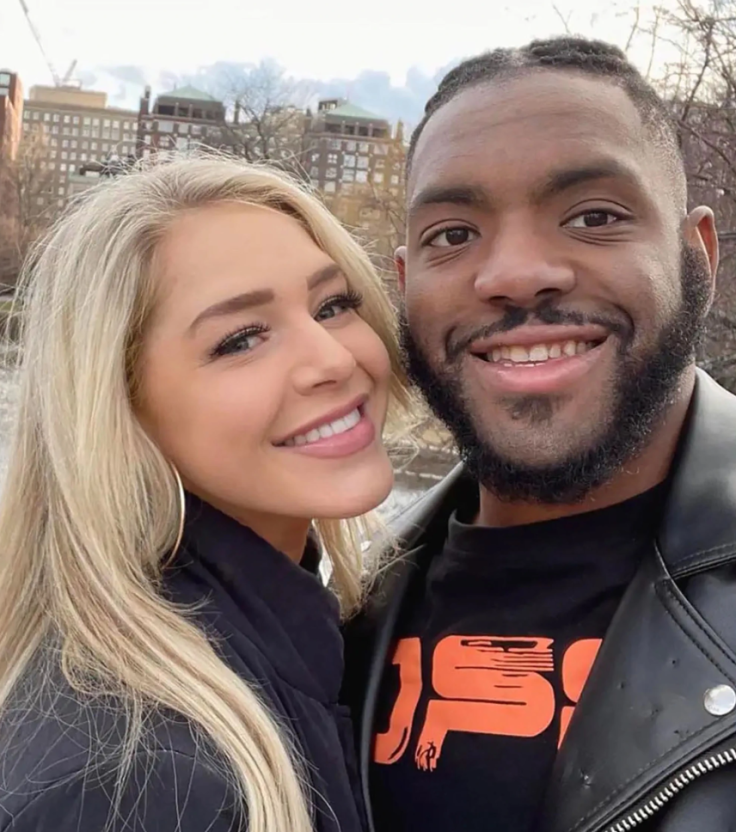 © 2023 Latin Times. All rights reserved. Do not reproduce without permission.