A Russian LGBTQ family has been forced to frantically flee the country after being inundated with a spate of homophobic death threats in the forms of messages and phone calls following their appearance in an ad for food retailer VkusVill earlier this year.
On June 30 during the final day of Pride Month, the family of same-sex couple Yuma and partner Zhenya, and their two daughters Mila and Alina, were featured in VkusVill's ad as an example of a health-conscious family of shoppers, the New York Daily News reported.
In the advertisement, the women shared they are practicing ethical veganism, supporting fair trade, and offering shelter to LGBTQ people whose identities remain unaccepted by their families.
The blurb sparked an intense anti-LGBTQ ire in Russia, prompting the company to get rid of the content and issue an apology just days later on July 4, placing the blame for the supposed mishap on the "unprofessionalism of some employees."
"The goal of our company is to enable our customers to receive fresh and tasty products daily, and not to publish articles that reflect any political or social views," the statement read, signed by VkusVill's founder Andrei Krivenko, along with 11 top managers.
"In no way did we want to become a source of strife and hatred," it added, explaining that the ad was a "mistake" that was a result of "the unprofessionalism of individual employees."
The attacks on the family, however, did not stop after the ad was taken down from the company website, with some of the anti-LGBTQ messages reportedly including rape and death threats.
"I was just knocked back by comments to my granddaughter, where some people wrote that they want to rape her, to kill her, to stab a child who is just sitting and smiling in the photograph," Yuma said in a YouTube talk show "Straight Talk with Gay People" interview with Russian journalist Karèn Shainyan posted on Wednesday.
According to Shainyan, he had agreed to post the footage after confirming the family had left Russia.
France24 noted that Russia decriminalized homosexuality in 1993 but the anti-LGBTQ sentiment persists, exacerbated by government policies. In 2013, Russia's "gay propaganda" law made it illegal to make public discussions and positive comments about LGBTQ issues.
Last year, a phrase added to the constitution argued that it only acknowledges marriage as the union of a man and a woman.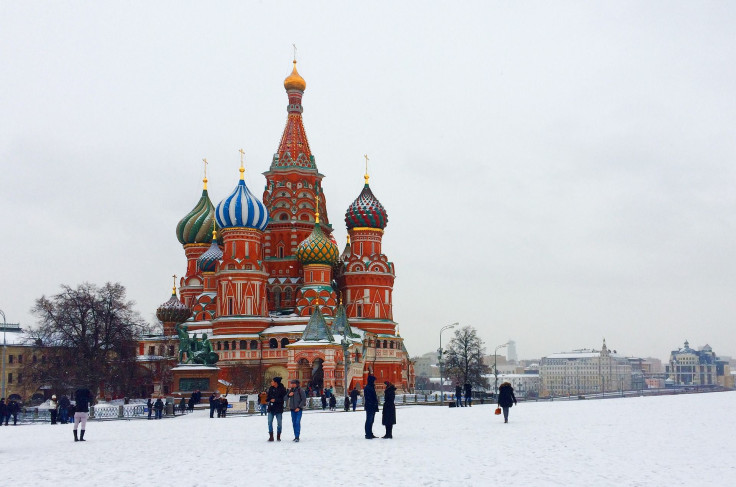 © 2023 Latin Times. All rights reserved. Do not reproduce without permission.