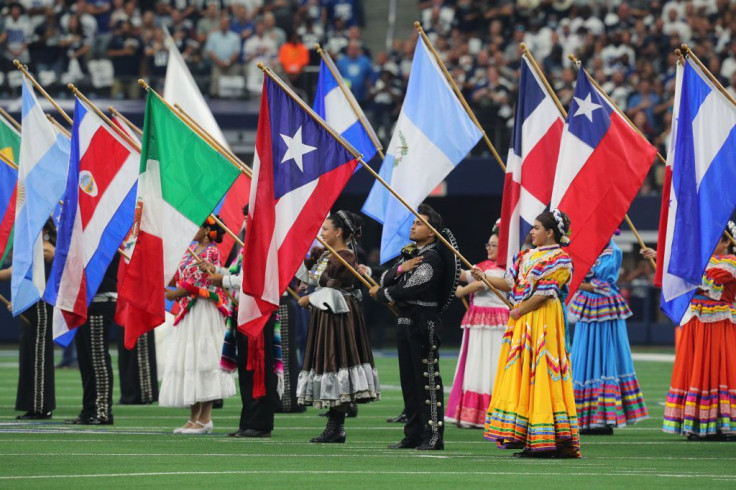 More than 667,737,794 Latin people make up Latin America and the Caribbean population. That's over 8.42% of the world's population and counting. It's no surprise that we're all trying to find a place where we belong. This isn't a bad thing. Latinos are known for their spicy personalities and their love of life. That's what makes us friendly and desirable.
Just like any culture, there are light skin, dark skin, short, tall, or gay Latinos. Latino artists, musicians, and doctors aren't unheard of either. So, when it comes to identity, where do we fall? Let's start from a simple beginning.
Just to get a little technical, Hispanic refers to the language or to specific individuals who have a background in a Spanish-speaking country. Latino refers to the general culture or those who are from a Latin American country.
A few nations with primary Latino traditions and lifestyles include Argentina, Bolivia, Chile, Colombia, Costa Rica, Cuba, Dominican Republic, Ecuador, El Salvador, Equatorial Guinea, Guatemala, Honduras, Mexico, Nicaragua, Panama, Paraguay, Peru, Puerto Rico, Spain, Uruguay, and Venezuela to name a few.
In the 1970s, politicians adopted the term "Latino" to identify a population of Hispanics. Latina is the feminine form of Latino, each one used to separate sexes in Latin American communities. But what about those individuals whose identities don't fit into either the male or female category?
Sometime between the years 2000 and 2009, the Spanish-speaking queer community created the term "Latinx." Though the exact origin of the word isn't clear, it first appeared in academia by Latinx authors, as well as Hispanic scholars and researchers who wanted to make their research more inclusive.
The "x" replaces the "o" and "a" ending and is used to recognize Latino community members who don't identify as either gender or want to be classified by gender. Some argue that the word is too US-centric, but if one considers how prominent Latino societies are in the United States of America, as well as how some of our traditions have melted into American ways, the term makes perfect sense.
Yes, "Latinx" is used in LGBTQIA+ communities, but it's a term also used to refer to a group of people without using masculine or feminine pronouns. It doesn't mean someone is lesbian, gay, bisexual, transgender, queer, intersexual, or asexual. It simply means they don't fall into the male or female category. It's as simple as that. It'll only get confusing if you overthink it.
Regardless of whether or not you choose to accept the term, "Latinx" now has a place in history. Since its beginnings, it has been continually used in social media, journalism, videos, books, and communal circles. The term was added to the Merriam-Webster dictionary in September 2018. It seems as if it's here to stay and the only thing we can do about it is to embrace it.
Why is Latinx an important part of the Latin community and as equally significant for everyone else? As humans, we all need ways to organize objects, ideas, and even people. It's a basic human right to coexist. For those who are hesitant or confused, look at the term "Latinx" as a way to respect others for how they feel. In short, Latinx is simply about creating a safe place where everyone in the Latin community is included.
In the modern world, Hispanic or Latino is often interchangeably used to refer to a person that's a Latin American descendant, a Spanish-speaking person, or someone who is from a Spanish country. How you introduce or address your Hispanic friends is between you and them. Don't be surprised if the choice is entirely up to you. Most Latinos are pretty neutral about things, including being neutral. What's important here, is respect.
The question remains, where do we fit in? The answer is completely up to each and every one of us. Whether or not you feel you fit into a particular category, let it be known. It's your life, you decide. Just remember to practice a little patience with those who are new to all of this and don't catch up as quickly.
© 2023 Latin Times. All rights reserved. Do not reproduce without permission.