Wednesday Addams of "The Addams Family" fame has been making noise as of late. Such has led to the lookback off the original cast, much of whom first appeared in the original TV show in the mid-1960s.
The one who played the role of Wednesday Addams at that time was Lisa Loring. Unfortunately, the 64-year-old known for first portraying Wednesday as a child actress has reportedly passed away.
Per a social medial post put up by Loring's friend, Laurie Jacobson, the 64-year-old was taken off life support on Saturday, Jan. 28. She ended up in that situation after suffering a massive stroke.
"It is with great sadness that I report the death of our friend, Lisa Loring," Jacobson wrote. "4 Days ago she suffered a massive stroke brought on by smoking and high blood pressure. She had been on life support for 3 days."
It was the family of Loring that decided to take her off life support. She passed away overnight.
"She is embedded in the tapestry that is pop culture and in our hearts always as Wednesday Addams," Jacobson added.
When she initially appeared as Wednesday Addams, Loring was only six-years-old. She played the role from 1964 to 1966.
Aside from her appearance on "The Addams Family," Loring also appeared in another sitcom, "The Pruitts of Southampton" and the CBS soap opera, "As the World Turns."
When word of her death spread, Butch Patrick who played the part of Eddie Munster on "The Munsters" remembered Loring, saying that they were close friends.
"She is embedded in the tapestry that is pop culture and in our hearts always as Wednesday Addams," Patrick wrote.
Other flicks where Loring appeared include "The Girl from U.N.C.L.E," "Fantasy Island" and "Barnaby Jones," Variety reported.
She also appeared in some movies in the 1980s such as "Savage Harbor" and "Blood Frenzy." She also worked as a makeup artist in some adult films under the alias "Maxine Factor."
Loring leaves behind two daughters named Marianne and Vanessa.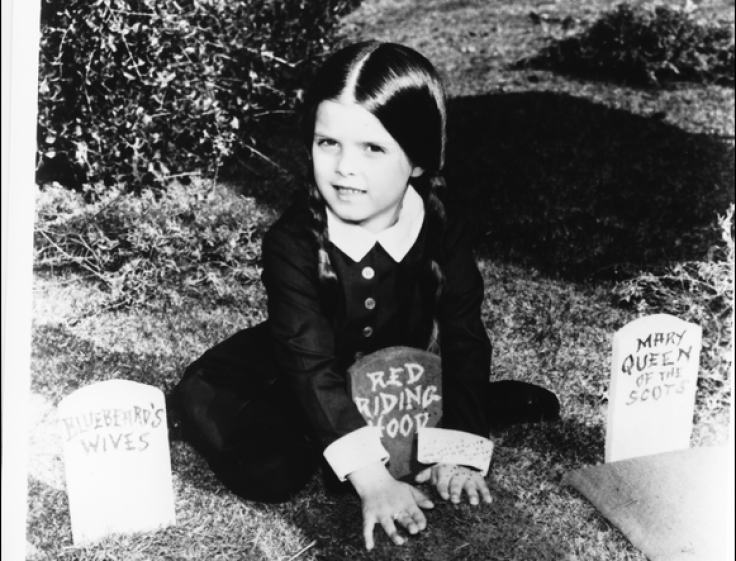 © 2023 Latin Times. All rights reserved. Do not reproduce without permission.