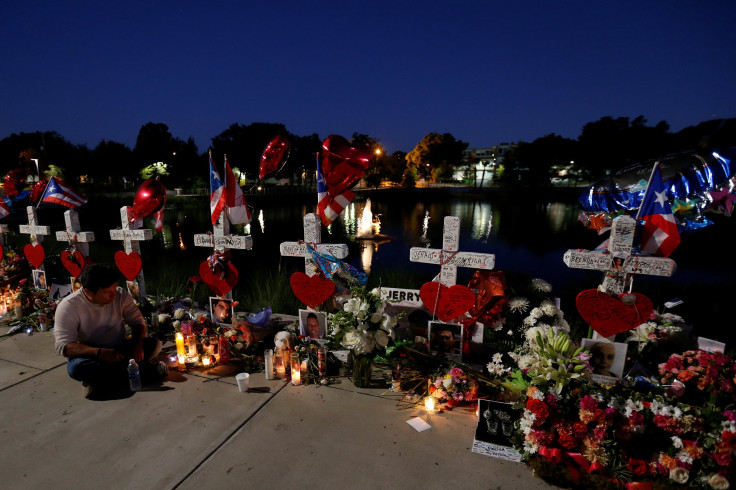 On Sunday, June 12, a gunman, identified as Omar Mateen, walked into a gay nightclub in Orlando, Fla., to deliberately end the lives of the people gathered at the venue. The inhuman incident has been labeled as the worst massacre in U.S. history.
Pastor Donnie Romero of Stedfast Baptist Church in Fort Worth, who is a disciple of anti-gay Pastor Steven Anderson of Arizona, shared his personal belief about the situation during a sermon last week.
"These 50 sodomites are all perverts and pedophiles, and they are the scum of the earth, and the earth is a little bit better place now," Romero said in his hate speech. "And I'll take it a step further, because I heard on the news today, that there are still several dozen of these queers in ICU and intensive care."
He continued, "And I will pray to God like I did this morning, I will do it tonight, I'll pray that God will finish the job that that man started, and he will end their life, and by tomorrow morning they will be burning in hell, just like the rest of them, so that they don't get any more opportunity to go out and hurt little children."
During an interview with KDFW-TV, Romero admitted to be spreading hate towards the LGBT community.
"I believe that in retrospect, it is a message of hate," he said.
When he was asked if he believed the world is a better place because 49 homosexuals were killed in a mass shooting, he replied, "Absolutely I do. The Bible teaches they are predators, and I believe that every Sodomite is a pedophile and is a predator."
He added, "Just like if there was a building that had a bunch of rapists or a bunch of evil murderous people, and the building collapsed on them, or something happened where they were all killed, I don't think that's something we should mourn over, because they're evil people."
You can watch a full version of the sermon in the video below.
© 2023 Latin Times. All rights reserved. Do not reproduce without permission.