The daughter of a Boeing designer who died from COVID-19 has directly called out FOX News host and commentator Tucker Carlson for fear-mongering, as well as spreading doubts and misinformation about the vaccination process, on Monday, Sept. 20, leading to her late father's misplaced mistrust for the jab.
Katie and Evan Lane, the children of deceased Boeing designer Patrick Lane, have openly talked about how the patriarch's hesitancy towards the vaccine stemmed from the media that he was consuming, feeding into his doubts about its safety, the Daily Beast reported.
"One of which was some of the media that he ingested. He wasn't by any means far-right. He was right in the middle, and he consumed media from both sides, and just some of the misinformation on one of those sides made him hesitant," Katie Lane said.
The kids have said that Patrick Lane was not an anti-vaccine person himself, and was going to get the vaccine the moment it got a full FDA approval. The vaccine's full approval was announced on Aug. 23, according to a press release by the government agency.
By then, however, Patrick Lane had already contracted COVID-19 and his health worsened to the point where he had to be put on a ventilator in a deteriorated state. His final words to his stepmother was that he wished he had gotten vaccinated sooner, according to Business Insider.
"He watched some Tucker Carlson videos on YouTube, and some of those videos involved some misinformation about vaccines, and I believe that that played a role," Katie Lane declared.
Carlson has perpetuated anti-vaccination doubts and misinformation throughout his telecasts. While he has outright said that vaccines are not dangerous, he has spread misinformation about the vaccine's effectiveness and has railed against President Joe Biden's vaccine mandate.
While FOX News has spread doubt and misinformation about the COVID-19 on its airwaves through its hosts, it has a vaccination mandate and policy in place that has ensured the majority of its staff is vaccinated.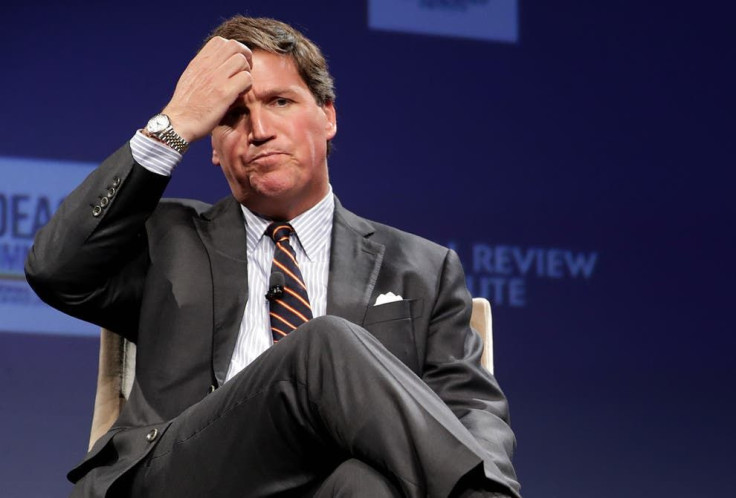 © 2023 Latin Times. All rights reserved. Do not reproduce without permission.