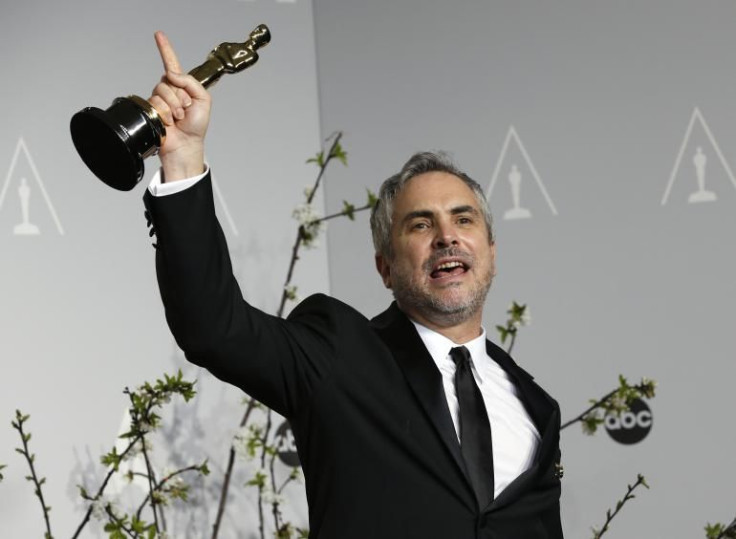 It's going to be an early morning on January 15 for last year's Oscar winner for Best Director, Alfonos Cuarón, as he joins "Star Wars" director J.J. Abrams, actor Chris Pine and President of the Academy Cheryl Boone Isaacs, to announce the 87th annual Academy Award nominations. They will convene at 5.30 in the morning to make Hollywood's most awaited announcement, which will happen in two parts, as told by the show's producers Craig Zadan and Neil Meron. "Each of the three years we've produced the show, we have attempted to refresh elements of the process and the telecast," said the producers.
Zadan and Meron also announced excited that this will be the first time all 24 categories are announced live. "We're honored to start a new tradition that celebrates the contributions of all the nominees by announcing all 24 categories. We're thrilled that a distinguished actor and two world-class film directors are part of the initial launch." The broadcast will start with J.J. Abrams and Alfonso Cuarón announcing the following categories: film editing, animated feature film, documentary short subject, original song, production design, animated short film, documentary feature, live-action short film, visual effects, sound editing, sound mixing and sound editing. Next, Pine and Boone Isaacs will announce: lead actor, lead actress, supporting actor, supporting actress, cinematography, original score, costume design, foreign-language film, makeup and hairstyling, adapted screenplay, original screenplay, directing and best picture.
"We're delighted to have Chris, Alfonso and J.J. participate in the excitement of nominations morning, which, for the first time, will highlight nominees in all categories," stated the President of the Academy. "This new approach enables the Academy to further recognize excellence across our entire industry and underscore the full spectrum of the arts and sciences of motion pictures."
© 2023 Latin Times. All rights reserved. Do not reproduce without permission.