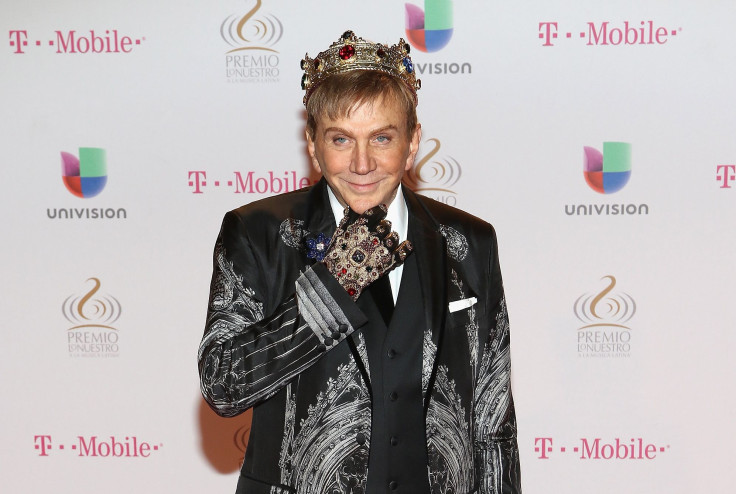 Osmel Sousa joined the Venezuelan Committee of Beauty (now known as Miss Venezuela Organization) in 1969, but it wasn't until 1981 that he became president. He is considered to be the driving force behind the large number of Miss Venezuelas who have also made it to the Miss World, Miss Universe, Miss International, and Miss Earth pageants. With over 20 crowns under his belt, the beauty guru has gained world fame and recognition.
Recently, we've been seeing the beauty pageant entrepreneur as one of the judges in Univision's "Nuestra Belleza Latina" where he plays the panel's antagonist. Osmel's critiques, often a cause for controversy, tend to improve the image and presence of the show's contestants. Because you know, that's what he does best.
According to Venezuelan journalist Manuel Isidro Molina, Sousa has been taking advantage of his position to attract girls, "pimp" them up, and offer them to Venezuelan politicians and bourgeoisie. In his blog "El Confesionario de Manuel Isidro Molina" the journalist explains:
"Osmel and Merentes [BCV's President Nelson Merentes] have a very special relationship that hasn't transitioned from entertainment to news, radio, television and the Internet. The first one is a provider; and the second one is a consumer, with a big checkbook in 'bolívares' and dollars. 'El Zar de las Misses' not only provides girls for Nelson, there are other consumers for his expensive girls, especially the 'bolichicos' and corrupted 'viejos verdes,' who got disgustingly rich with public resources. I am not exaggerating when I attest that this level of shame only occurs in Venezuela's 'socialismo salvaje,' which is probably the most corrupted social and political experience in the Latino Caribbean history."
The "Nuestra Belleza Latina" judge has yet to make any declarations on these accusations.
© 2023 Latin Times. All rights reserved. Do not reproduce without permission.