The United States has finalized a purchasing deal with Gilead Sciences to acquire more than 90% of the global stock of Remdesivir which is the only proven treatment for COVID-19.
According to a report, the American biopharmaceutical company headquartered in Foster City, California has agreed to sell 500,000 courses of the drug to the United States. This amount is said to comprise nearly the entirety of its production capacity for Remdesivir.
Other countries were alarmed of this move from the U.S. as this would mean that there would be very little to spare for patients who resided in non-U.S. countries.
Dr. Andrew Hill who is one of the top research fellows at Liverpool University in the U.K. said that this was to be expected as the U.S. had access to the drug-maker.
Known for its performance on treating Ebola, Remdesivir has been shown to more quickly help COVID-19 patients recover and beat the illness which is why the Food and Drug Administration outrightly but temporarily approved the patent in early May.
Reportedly, Gilead Sciences has sold all of its Remdesivir supply for July and 90% of the August and September stocks. This confirms and proves the point that the Trump administration is bent on outbidding any maneuver from other countries to secure the drug.
Although there are newly-produced alternatives to the said drug, the patent law for Remdesivir prohibits high-income countries from producing and selling their own.
This means that countries that had been unable to secure their own stocks of the drug must urgently look for alternatives so they would not fall victim to the pandemic.
Accordingly, the U.K. has found that a type of corticosteroid medication called 'Dexamethesone' produces encouraging results in treating COVID-19. Through its potent anti-inflammatory effects, complications and symptoms that come with COVID-19 had been reduced.
However, Peter Horby who is an epidemiologist from the University of Oxford in the U.K. reflects on how Remdesivir can achieve an equitable distribution in countries other than the U.S. Questions were raised on how a truly fair price for the drug could be arrived at considering the current health crisis.
Currently, the drug is being priced by Gilead Sciences at $2,340 for developed countries. This has been confirmed by Gilead's CEO Daniel O'Day. The company has been previously donating its supply before it imposed a price on the said drug.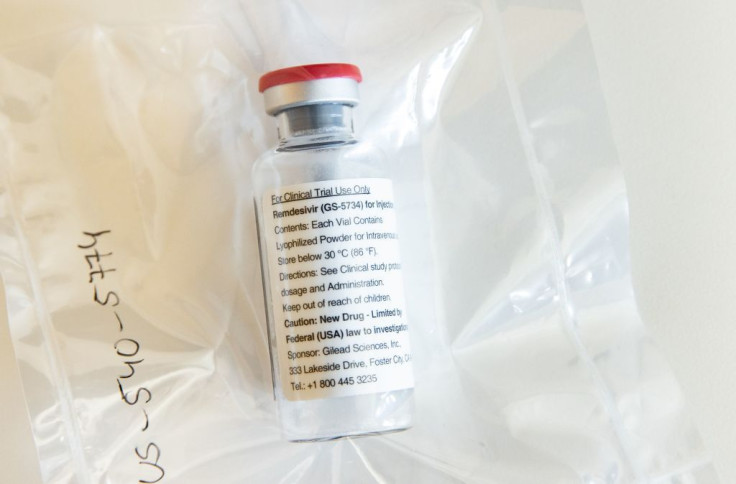 © 2023 Latin Times. All rights reserved. Do not reproduce without permission.