Gilead's experimental drug remdesivir could be the ultimate solution for coronavirus infection. Early results indicate that many patients are quickly recovering because of the drug and some of them may actually go home in a few days.
The results come from Chicago's hospital, which is treating COVID-19 patients with severe infection, fever and respiratory symptoms. The closely-watched trial results indicate that the drug is leading to significant improvement in symptoms with most patients being discharged within a week.
"The best news is that most of our patients have already been discharged, which is great. We've only had two patients perish," said infectious disease specialist Kathleen Mullane from the University of Chicago. Mullane is responsible for the execution of the remdesivir study at the hospital.
The study recruited 125 people with active coronavirus infection, which included 113 people with severe disease. The patients were treated with daily infusions of remdesivir.
The same drug is being tested at several institutions and the data is yet to come. However, the findings from the active study at the University of Chicago seem positive and indicate the efficacy of daily infusions of remdesivir.
The data from Gilead's clinical trials across the U.S., when available, is expected to receive fast approvals by the regulatory agencies. If the findings indicate the safety and efficacy of the drug, remdesivir could potentially become the first approved drug for coronavirus treatment.
According to CNN, Gilead is sponsoring tests of remdesivir in 2400 patients with severe symptoms across 152 sites in the world. Additionally, it is testing the drug in 1600 patients with moderate symptoms. The final results of the trial using Gilead's remdesivir are expected to come in April.
Even though the early results seem promising, it is still too soon to conclude. More statistics need to be applied to data from clinical trials for remdesivir to establish the safety and efficacy of the drug.
Multiple studies in animals have shown previously that remdesivir can prevent as well as treat coronaviruses that are closely related to COVID-19. This includes Middle East Respiratory Syndrome (MERS) and Severe Acute Respiratory Syndrome (SARS).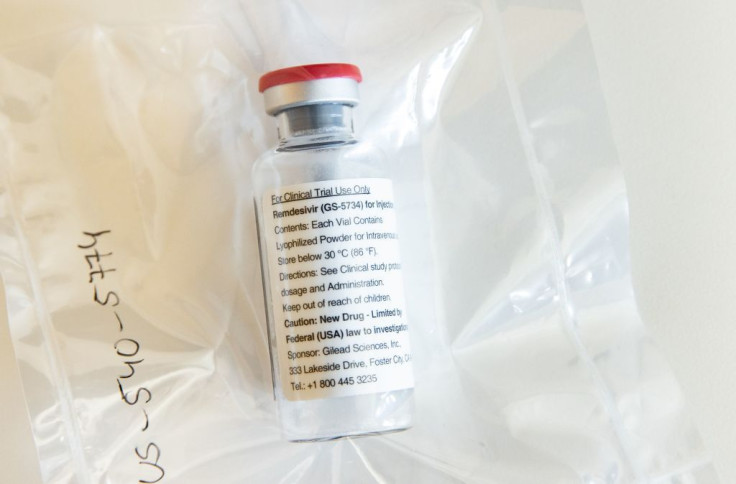 © 2023 Latin Times. All rights reserved. Do not reproduce without permission.