The Indiana Pacers are all set to start a new season but it appears the injury bug continues to make life hard for them. Already without some players due to injury, Caris LeVert has been added to that list.
According to Adrian Wojnarowski of ESPN, the 27-year-old guard was diagnosed with a stress fracture in his back. This will force him to miss some games anew for the Pacers.
This also means that the 6-foot-6 swingman will miss the Pacers season opener on Oct. 20 against the Charlotte Hornets. It was not mentioned how long the former University of Michigan product will be sidelined.
LeVert was part of that four-team trade that revolved around James Harden who ended up with the Brooklyn Nets. At that time, a small mass on his left kidney was found through an MRI on LeVert, forcing him to undergo surgery to treat the renal cell carcinoma.
Despite that medical episode, LeVert still managed to play in March. He made 35 appearances and averaged 20.7 points, 4.9 assists, 4.6 rebounds and 1.5 steals.
LeVert also shared how he prepared diligently for the coming season.
"I tried to get my conditioning back," LeVert told reporters. "With the surgery that I had last year, it was tough for me late in games to feel like myself, especially in the fourth quarter."
All the Pacers and LeVert can do now is wait. He joins TJ Warren (stress fracture – foot) and Edmon Sumner (torn Achilles) in sickbay.
In the meantime, head coach Rick Carlisle will have to make do with whoever is available. Jeremy Lamb and Malcolm Brogdon will have to hold up the fort alongside T.J. McConnell and Chris Duarte.
Carlisle, coming over after leaving the Dallas Mavericks will be in for a tough season. One mission he has right now is to improve on the Pacers' 34-38 finish last NBA season.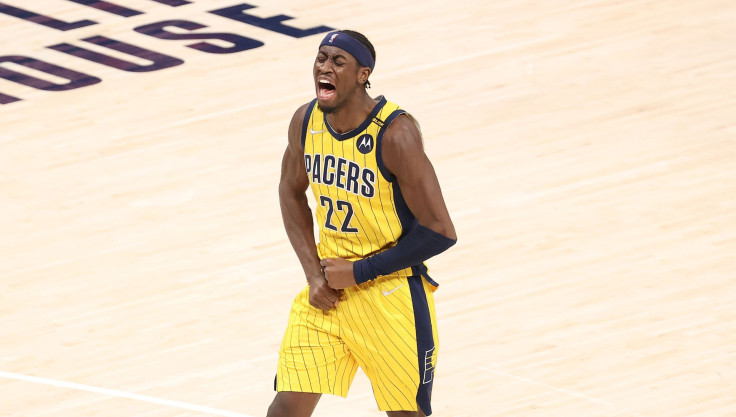 © 2023 Latin Times. All rights reserved. Do not reproduce without permission.