A gang of stray dogs mauled an Italian student to death while she was out for a picnic in the woods.
Simona Cavallaro, 20, died this week in the southern Italian town of Satriano after being bitten by dogs.
Cavallaro and her unnamed friend had just ended lunch with a group of pals when they decided to go for a walk in the woods.
NZ Herald, citing local reports, said an autopsy found extensive bites to her body, notably her legs, as well as dog hair under her fingernails. The results indicated that she attempted to fight back while trying to flee to a car.
Cavallaro's friend managed to flee the dogs and seek refuge in a nearby building in Satriano, southern Italy, where he contacted authorities.
Cavallaro was brought to a local hospital by emergency personnel, but she died shortly after arrival.
"Our lives are destroyed," Cavallaro's father Alfio wrote on social media, according to Italy24News. "My beloved daughter Simona passed away on this earthly life, my pain is immense as if half of my body had been removed... It's not fair, our lives will be destroyed knowing that you have gone to heaven. God didn't need another angel."
"Simona pure like spring water, sunny like sunrise and sunset, smiling and playful like a child," he wrote in another post. He also posted some photos of his daughter, with the caption: "A glimpse of his little life lived in the full love of family and closest friends. Our lives will be destroyed."
Authorities began picking up the canines, which included Maremma Shepherds, who were living in the woods but guarding goats.
The dogs tried to attack officers as they approached the pine forest at Mt Fiorino, police said, and had to be chased away with gun shots in the air.
Only one of the 12 dogs caught — some with blood on their coats — had a microchip that might be used to track down their owners.
News.com.au said the animal's owner, a 44-year-old shepherd, is allegedly responsible and is being investigated.
According to reports, the Italian government allocates $1 million each year to combat the problem of stray dogs. Still, Calabria and Sicily failed to disclose any numbers last year, where the problem is most severe.
President of the International Organization for Animal Protection, Massimo Comparotto, said in the same News.com.au report that this social scourge, which is particularly severe in the south, is caused by criminal animal abandonment and local governments who turn a blind eye on the incident.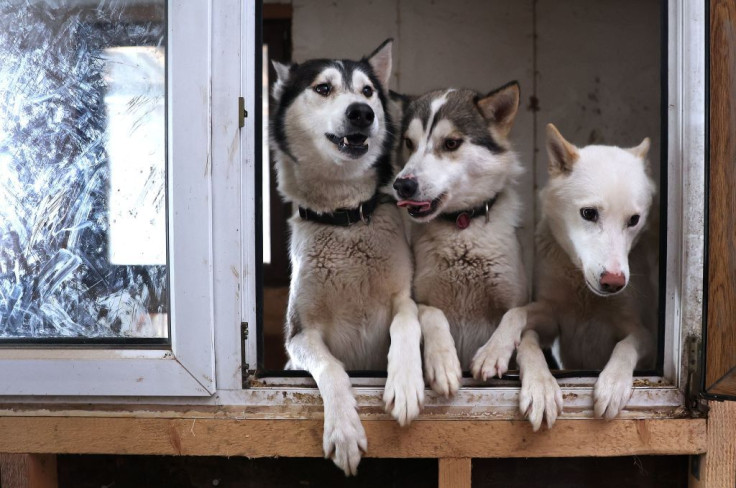 © 2023 Latin Times. All rights reserved. Do not reproduce without permission.