Manny Pacquiao is busy working on campaigning for his presidential bid in the Philippines and his retirement remains big news to most. Some people are still left to try and realize that the eight-time division champion is done with boxing.
Of course, most will realize that although it cannot be discounted that the manner of his retirement could have been better.
Most know he lost his last fight against Yordenis Ugas, a sad note to the Pac-Man's storied boxing career.
When asked to comment about it, Filipino mixed martial arts fighter Rolando Dy feels the retirement of Manny Pacquiao was right but the timing of his exit was a bit off.
The 30-year-old feels that it would have been better had Pacquiao won and then wrapped up his career. Dy gave his comments when he appeared on the Sports Bytes PH podcast on Dec. 2.
"Right decision but not in the right exit. Maybe he should have fought one more time – a retirement fight – before closing his career," Dy stated in Filipino.
The Brave CF fighter added that Pacquiao was not prepared to fight Ugas. He pointed out how the boxer-senator was preparing for Errol Spence and not for the Cuban champion.
"He was preparing for Spence but faced Ugas. The two boxers had a different style. Spence is a hitter while Ugas is a boxer. It's difficult to change styles with just two weeks of preparation," Dy explained.
He further added that Pacquiao could win if a rematch with Ugas happens. But with the 42-year-old boxing icon retired and choosing to focus on politics, that is unlikely to happen anymore.
When asked if any chance to see Pacquiao fight again, Dy feels that it will be unlikely.
"I think so. When you retire at the age of 40, there is no coming back. You rest for a year or two and then return? It's hard especially in the boxing area," he added.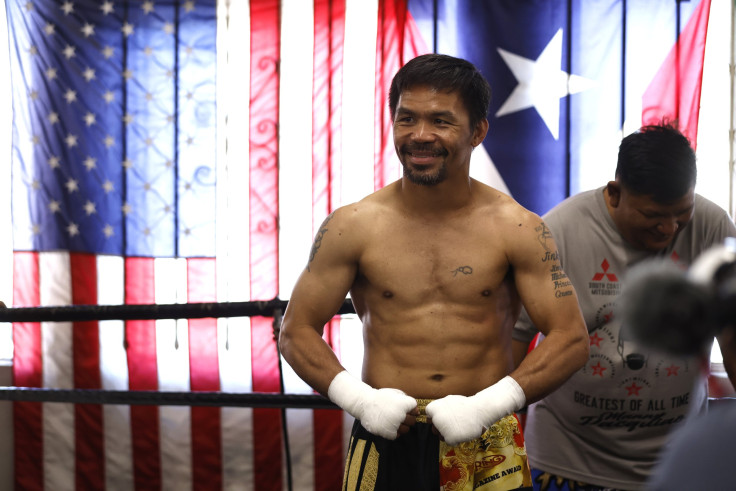 © 2023 Latin Times. All rights reserved. Do not reproduce without permission.