Manny Pacquiao is still aching to get back in the ring and the WBA welterweight champion hopes to do so in 2021. It appears that based on a recent report, the boxer-senator plans to fight twice next year only it may be under one important condition – fans in the stands.
In a report from Nick Giongco of The Daily Tribune, Pacquiao was quoted as saying that the earliest possible time for him to return to the ring would be by April. Assuming that pushes through, the Pac-Man plans to fight once more in September.
"We still have sessions in March so there's no way I am going to fight during that time," Pacquiao said. "I think I can do two (fights) next year," he added.
However, it all depends on the COVID-19 situation that is currently plaguing the world. The Filipino boxing icon may end up behind closed doors but the chances of that happening are not looking too good.
According to one of his aides, Choi Garcia, he does not see Pacquiao fighting if there is no crowd present. He goes on to add that the eight-time division champion draws his energy from people in attendance.
"I just don't see him fighting without any crowd involvement," Garcia said. "He draws energy from the crowd."
It was not mentioned who Pacquiao could face or prefer in those two matches. But one name that could be in the mix is UFC champion, Conor McGregor.
The Notorious, who is set to make his cage return in January against Dustin Poirier, has been very vocal about facing Pacquiao in 2021. No date has been set but given the time frame, that could point to a match by September.
Also, fighters are aching to get a chance to face Pacquiao. That list includes Terence Crawford, Errol Spence Jr. and Mikey Garcia. Spence and Garcia are tipped as favorites to be the Pac-Man's next opponent.
Beyond those two fights, it will be interesting if he will call it a career. He will turn 42 years old on Dec. 17 and the word out is that he plans to run for the Philippine presidency in 2022, Dan Rafael of Boxingscene reported.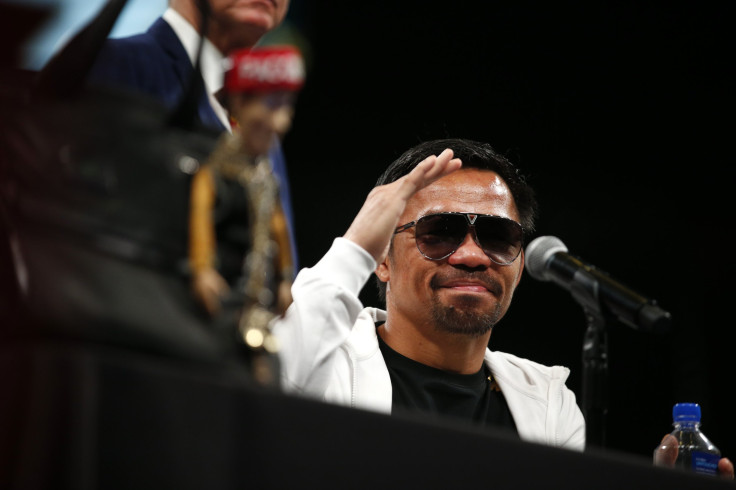 © 2023 Latin Times. All rights reserved. Do not reproduce without permission.